Get a Taste of the Coding Life With Origin's Free Sample
Wednesday, May 2, 2018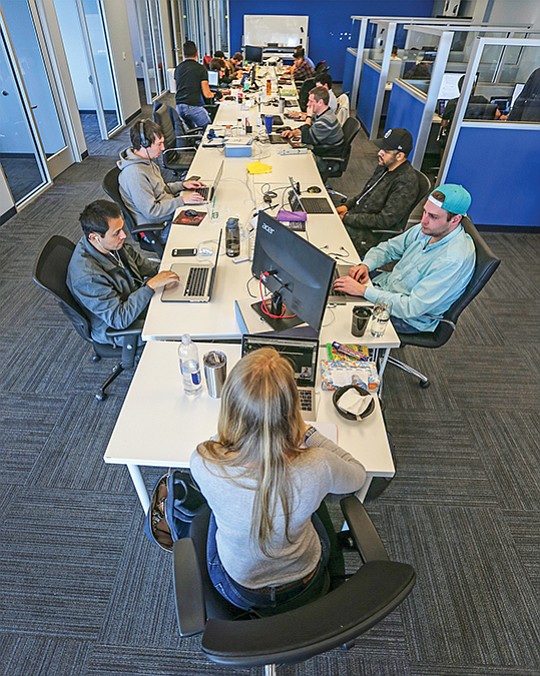 San Diego — San Diego-based Origin Code Academy, which trains people interested in a career in coding, said April 25 it would begin offering courseware that teaches the fundamentals of HTML, JavaScript, and CSS for free at its website, OriginCodeAcademy.com.
"We've made it as simple as possible for people with absolutely no coding experience to get started and to begin understanding the fundamental concepts of writing code," said Jeff Winkler, founder and CEO of Origin Code Academy. "The online courseware is a great way for people to find out if software programming is something they're interested in learning further, before putting money down on a code boot camp or pursuing a computer science degree."
Origin Code charges $13,500 for its three-month, full-time training program. It also offers a part-time version of the program over eight months.
Its online learning program uses an interactive video format.
"Users are presented with small coding challenges designed to introduce the basics to early-stage programmers," Winkler said. "You almost don't even realize you're learning very important, fundamental concepts by solving the challenges presented."
Origin Code, which trains students on a variety of technology stacks and programming frameworks, says more than 100 of its graduates have been hired as full-time developers.