SEC Filing Shows Shareholders' Support for Qualcomm Board Down
Friday, March 30, 2018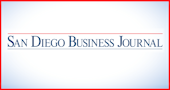 Since Qualcomm Inc.'s, annual shareholders meeting on March 23, the preliminary vote tally had expected to show diminishing support for its board of directors, according to media reports, stemming from the handling of a hostile takeover bid from Broadcom Ltd., as well as several other challenges that are still facing the chip-making giant.
Those preliminary vote tallies — and voter sentiment — were confirmed March 29 when the company announced the official results of its meeting in its regulatory filings with the SEC.
The tallies for each of the 10 newly re-elected board members were down from last year's voting results.
Qualcomm CEO Steve Mollenkopf saw a steep drop from his more than 1 billion votes last year, receiving a little more than 665 million votes this year, with 177 million votes withheld, compared to last year's nearly 4 million withheld votes.
Jeffrey Henderson, who, in early March, was appointed the company's non-executive chairman, also saw declines. Henderson earned 580 million votes, with 257 million withheld votes. Last year, Henderson, too, received more than 1 billion votes in favor, with less than 4 million in withheld votes.
The board is carrying on with 10 members now, following the removal of former CEO and Executive Chairman Paul Jacobs.
Jacobs did not receive re-nomination to the board in March, and only after suggesting he was interested in making a bid for the company and wanted to take it private, was he removed from the board altogether.
Mollenkopf told shareholders at the annual meeting that the company was looking to grow into new areas, and expressed hope the merger with NXP Semiconductors NV would be completed soon. The $44 billion deal has been hinging on approval from China's antitrust regulators.
NXP, however, parted ways this week with 40 percent of its shares in the China-based Suzhou ASEN Semiconductors Co. Ltd., a private semiconductor manufacturer. Some analysts said this could be an attempt to appease Chinese regulators in the hopes of moving the deal with Qualcomm along.
NXP, though, described the move in a statement as being, "just part of the usual pruning of NXP's asset portfolio."
Qualcomm's most current lawsuit with Apple over licensing fees is expected to reach pre-trial phase in the fall, according to Mollenkopf.
READ MORE
Qualcomm's Next Chapter - TECH: Intel Ready to Take On Qualcomm For 5G Dominance
Qualcomm's Next Chapter - LEGACY: Pioneering Family's Role Ends At Co.; Impact on Community Is Enduring