LEGACY: PIONEERING FAMILY'S ROLE ENDS AT CO.; IMPACT ON COMMUNITY IS ENDURING
Qualcomm's Next Chapter - LEGACY: Pioneering Family's Role Ends At Co.; Impact on Community Is Enduring
Wednesday, March 28, 2018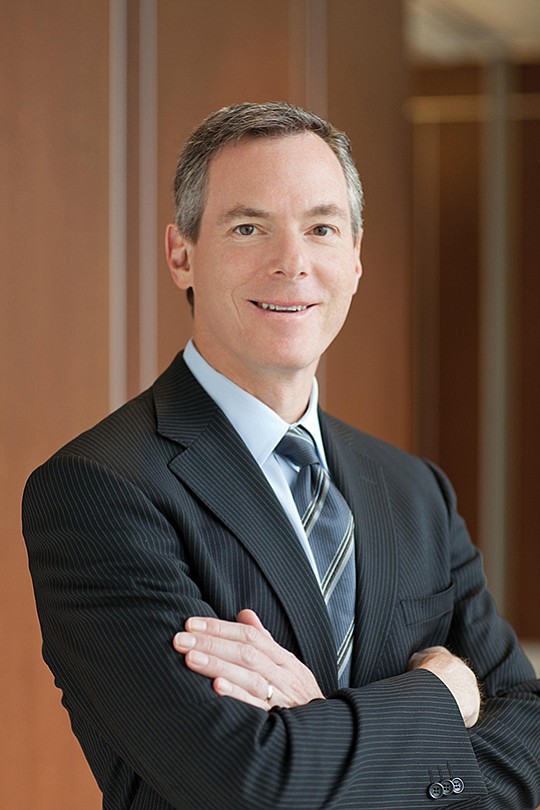 San Diego — UC San Diego's Jacobs Medical Center and the Jacobs School of Engineering, the San Diego Symphony's Jacobs Masterworks program, the Crick-Jacobs Center at the Salk Institute for Biological Studies, the Jacobs Building in downtown San Diego's Museum of Contemporary Art.
There's a pattern here and it's only scratching the surface on just how much the Jacobs family (of Qualcomm Inc.'s renown) has put its stamp on the communities of San Diego.
But it's been hard times of late for the chip-making and telecommunications company — and quite possibly — for the family that's helped to create it.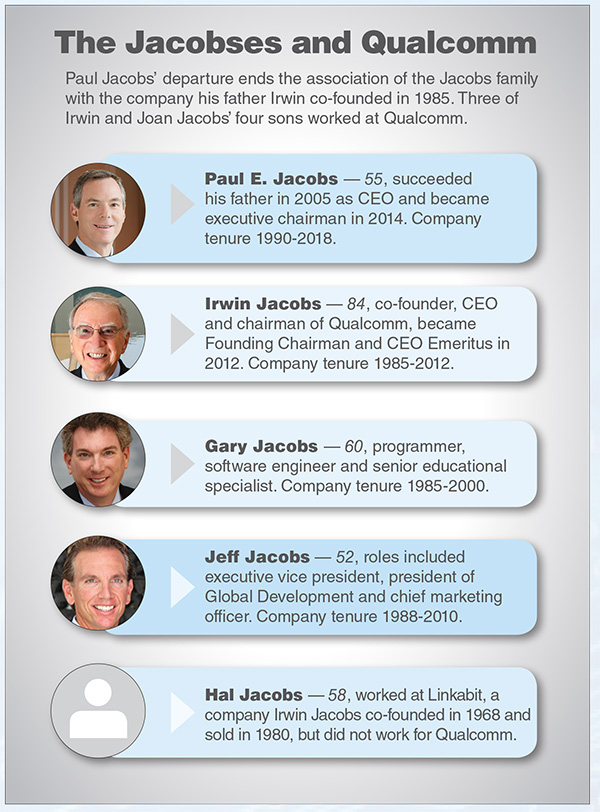 Having survived a hostile takeover attempt from Broadcom Ltd., (NASDAQ: AVGO) earlier this month due to President Donald Trump's intervention, the subsequent ousting of Qualcomm co-founder Irwin Jacobs' son, Paul Jacobs, from his position as chairman of the board, and a continuing, drawn out legal battle with Apple Inc. (NASDAQ: AAPL), it's unclear where the company and the family that helped guide it for so many decades will end up.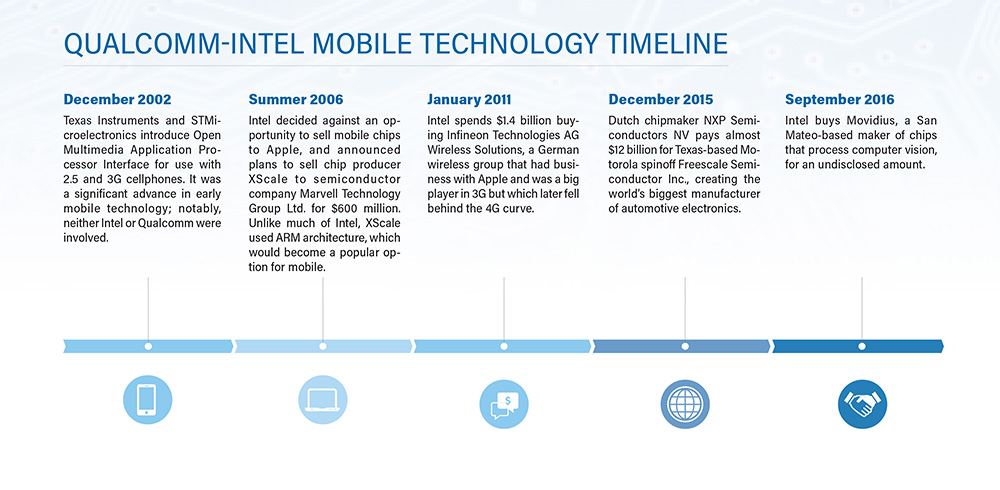 In the Beginning
Irwin Jacobs arrived in San Diego in the late-60s to join UC San Diego's Muir College faculty as a professor in electrical and computer engineering.
In 1985, Jacobs founded Qualcomm (NASDAQ: QCOM) with Andrew Viterbi and several others after leaving his company Linkabit in 1985, explained Dave Mock, author of "The Qualcomm Equation."
"Linkabit had merged with M/A COM several years before in 1980 and Irwin no longer found the work — or changes in the management there — interesting," Mock said. "Irwin had timelines for success and ROI much further out than most managers would tolerate, so it's not surprising that he would prefer to run his own company than take direction from others."
Harvey White, Franklin Antonio, Andrew Cohen, Klein Gilhousen, and Adelia Coffman, joined Jacobs and Viterbi to form the budding telecommunications company with its first office in La Jolla.
A Family Affair
Joan and Irwin Jacobs' sons, Gary, Hal, Paul and Jeff, quite literally grew up around gadgets and gizmos their father would bring home.
And from an early age Paul Jacobs seemed to have a great proclivity to engineering and writing computer code.
"I had the opportunity to see a lot of engineering when I was very young," Paul Jacobs said in an interview with the alumni magazine of his alma mater, UC Berkeley, last year when he was selected as the school's alumnus of the year.
Prev Next