Otay Mesa Food Processing Plant Sold For $26.5M
Tuesday, March 27, 2018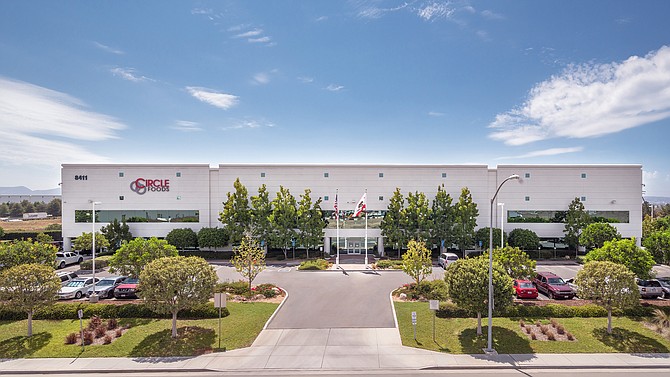 Murphy Development Company has sold a 165,763 square-foot building in its 155-acre Siempre Viva Business Park (SVBP) in Otay Mesa to Ajinomoto Windsor for $26.5 million.
Building 16 at 8411 Siempre Viva Road was originally completed by Murphy Development as a build-to-suit structure for Circle Foods, a subsidiary of Stephan Bronfman's Claridge, Inc.
Tyson Food acquired Circle Foods in 2013, assuming the long-term lease Circle Foods had with Murphy Development. Tyson is scheduled to cease operations in April 2018.
Ajinomoto acquired Circle Foods at the same time it bought Building 16. The company plans to renovate the building, install new equipment and expand food-processing operations at the site.
The building has a clear height of 32 feet, 8,000 amps of power, early suppression/fast response sprinklers, a four-inch water meter, five-pound-per-square-inch gas service, and a walking ceiling. A walking ceiling is a manufacturing term used for a suspended ceiling well above the manufacturing floor, but below the roof. Mechanical/electrical equipment is mounted on the walking ceiling, and raw materials are distributed across the walking ceiling to better serve the manufacturing process below.
"MDC (Murphy Development Company) welcomes Ajinomoto Windsor to SVBP's Fortune 500 row, to join Iron Mountain, General Dynamics, FedEx and other strong and growing tenants," said Kaitlin Arduino, Murphy Development executive vice president.'
The development team for Building 16 and two other buildings in the business park includes architect Gene Cipparone, K&S Engineering and Lusardi Construction Company.