SD 500 Update: Jarrett's Tenure Over at CivicSD; Malarkey Cuts Back
Monday, March 26, 2018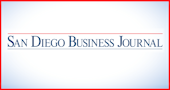 San Diego — Reese Jarrett's tenure as president of Civic San Diego appears to be over as he has been placed on paid administrative leave following his announcement that he was retiring.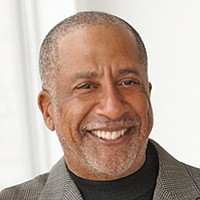 Jarrett took over the agency's top position in 2014. Civic San Diego is a nonprofit public benefit corporation owned by the city to engage in downtown economic development, land use permitting and project management services. It was formed in 2012 as the successor agency when the state killed its redevelopment program.
The agency has been criticized almost since its creation for how it has fast-tracked projects, four current or former staff members have complained about how the agency operates, and the Mayor's Office is now negotiating a settlement in a lawsuit filed by a former board member.
Jarrett announced his retirement Feb. 28 and has declined comment.
"I think he was frustrated and tired with the job, which I think is perfectly understandable," Civic board chair Phil Rath told the Voice of San Diego. "It's a difficult environment."
• • •
Celebrity chef turned restaurant entrepreneur Brian Malarkey has cut back on one of his commitments. He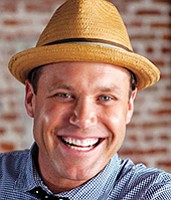 has resigned from the Hakkasan Group to focus on Puffer Malarkey Restaurants.

Malarkey is the founding executive chef of Searsucker (2010) and Herringbone (2012), which Hakkasan acquired in 2014. There are four Searsucker locations, including two in San Diego County, and five Herringbone locations, with one here. Malarky is maintaining an ownership interest in Searsucker and Herringbone.
Puffer Malarkey Restaurants will be opening two more restaurants in 2018 and 2019 – Animae in downtown and Herb & Sea in Encinitas. They operate Herb & Wood, Herb & Eatery in Little Italy, Green Acre in Campus Pointe and the Farmer & The Seahorse in Torrey Pines.
"At this time in my career, I would like to focus entirely on my hometown of San Diego and its incredible dining scene," Malarkey said.