South County Autoplex Sold For $10.2M
Sunday, March 25, 2018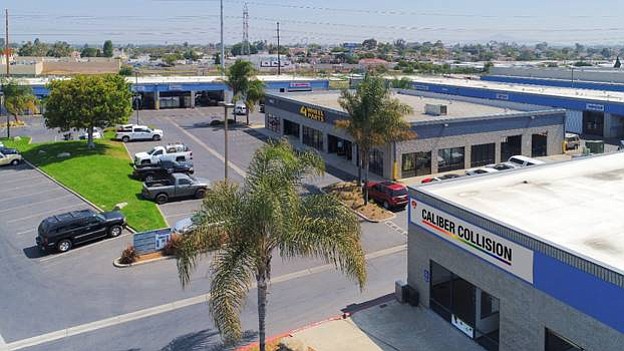 A Chula Vista automotive retail center has been sold for $10.2 million.
The 62,855 square-foot South County Autoplex, 1403-1427 Broadway, was bought by South Bay Autoplex, LLC from Autoplex Broadway, LLC, a limited liability company created by The Heritage Group for a group of its private investors.
Dan McCarthy and Kyle Clark, senior directors of The Heritage Group, represented the seller.
Tom Holland and James Duncan of Kidder Matthews represented the buyer.
"When this property was acquired, there had been a significant level of deferred maintenance and lack of active management," Clark said. "Through Heritage's efforts, the physical plant was refined, enabling the leasing team to enhance the tenant mix with stronger local and national tenants at significantly higher rents. This resulted in a strong return for the seller and a reliable future income stream for the buyer."
Heritage bought South County Autoplex in 2015 for nearly $6 million. The firm converted the five-building operation from industrial auto repair operation to a retail complex which is fully leased.
"This project required us to roll up our sleeves and focus on building strong tenant relationships," said Mark Hoekstra, Heritage Group managing director. "There was a lot of changing and our intimate knowledge of project operations helped get the property to where it is today."