Qualcomm Shareholders Re-Elect Directors
Friday, March 23, 2018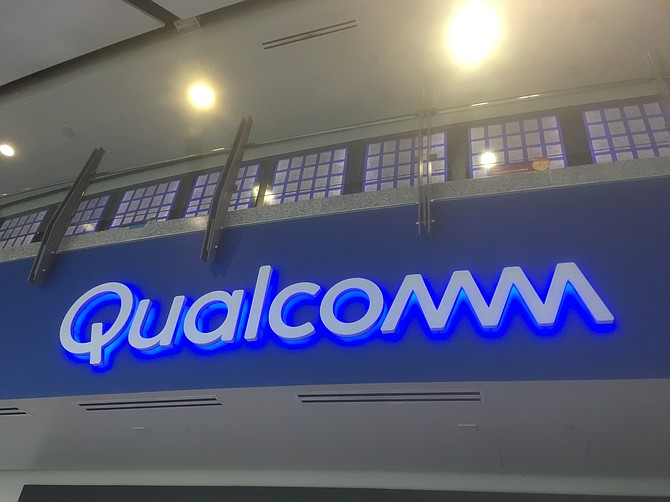 Despite the recent company turmoil Qualcomm Inc., has endured over the past several months, it was seemingly business as usual during its reconvened 2018 annual shareholders meeting March 23.
The one unknown prior to the meeting was whether Paul Jacobs, the company's former CEO and chairman of the board would say a few words. Jacobs, whose father, Irwin Jacobs, co-founded the company in 1985, was recently stripped of his chairman duties and then did not receive re-nomination to serve on the board of directors, ending the Jacobs family's continuous association with Qualcomm.
Barbara T. Alexander, Jeffrey W. Henderson, Thomas W. Horton, Ann M. Livermore, Harish Manwani, Mark D. McLaughlin, Steve Mollenkopf, Clark T. "Sandy" Randt, Jr., Francisco Ros, and Anthony J. Vinciquerra are returning to their seats on the board, per preliminary vote tallies.
While preliminary vote totals haven't been released, and an official count won't be released until next week, Reuters has reported that some of the directors received more than 50 percent of the vote, with the remaining directors getting support in the 40 percent range.
Following the voting session, Jeff Henderson, the newly appointed independent chairman of the board, introduced Jacobs to a round of applause from the roughly 400 shareholders and management in attendance.
"What a day," Jacobs began. He added that it was because of his father, who was also in attendance, that he got to be a part of this "amazing journey" at Qualcomm.
Jacobs touted the achievements the company has made, including having "created humanities' biggest platform—wireless internet," and its leadership in 5G research and integration.
His speech, which lasted a few minutes, ended with him saying he had his true direction: "to make the world a better place."
Jacobs announced earlier in the month his interest in purchasing Qualcomm, taking the public company private.
Qualcomm's CEO Steve Mollenkopf expressed gratitude to Jacobs, adding he's leaving behind a tremendous legacy.
Mollenkopf provided shareholders with a look at the direction Qualcomm is heading and the course of its new growth.
"We're the company that allows things to be connected," he said, adding Qualcomm was looking to drive the future of cellular in not only the cell industry, but in all other industries.
He said the company's efforts to acquire NXP Semiconductors NV, the world's largest maker of vehicle electronics, are progressing.
Qualcomm's $44 billion bid for NXP would expand the IOT and automotive presence it established in 2015 by paying $2.4 billion for U.K.-based chip designer CSR plc. In many vehicle applications, NXP would give Qualcomm a commanding position. Even without the Dutch company, however, Qualcomm has diversified in recent years by making chips for a variety of devices, including drones and wearables.
The deal is still facing a hurdle from Chinese government regulators seeking more protection for its domestic semiconductor-creating businesses before any deal receives approval, according to Bloomberg.
Mollenkopf, who said he was leaving for China following the shareholders meeting, added he remains confident the company will be able to get the closure.
On a note about China and U.S. relations, Mollenkopf said the current climate is a bit of uncharted territory. He went on to say that Qualcomm has developed a China-friendly/U.S. friendly business model.
Still, a question came from one shareholder asking about the current status of a lawsuit with Apple Inc.
Qualcomm is involved in several legal battles with Apple, however, Mollenkopf said the lawsuit in question, over licensing agreements, is still in the discovery phase. He anticipated pre-trials to begin this fall.
When a shareholder asked about 6G technology, Mollenkopf replied: "We're thinking about that."
Nineteen wireless phone, tablet and module makers are putting Qualcomm Inc.'s extra-speedy 5G or fifth-generation wireless modem chips into their products for 2019, Qualcomm announced earlier this year. Fifth generation wireless should benefit Qualcomm during large scale rollouts in 2019 and 2020, officials said.