WORKFORCE: SEMPRA CEO WAS ROLE MODEL AND MENTOR
Reed's Retirement Puts Spotlight on Diversity
Monday, March 19, 2018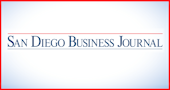 History of Low Numbers
With the recent announcement that Debra Reed is retiring as CEO of Sempra Energy and being replaced by Jeffrey Martin, there will be only two women CEOs among the region's 50 largest public companies. How that compares with 10, 20 and 30 years ago:
1988
Kim Fletcher
Home Federal Savings & Loan Association
1998
None
2008
Linda Lang
Jack in the Box Inc.
Susan Nowakowski
AMN Healthcare Services Inc.
Cathy Taylor
Phoenix Footwear Group Inc.
Caren Mason
Quidel Corp.
2018
Debra Reed
Sempra Energy
Helen Torley
Halozyme Therapeuitics Inc.
Susan Salka
AMN Healthcare
Source: San Diego Business Journal Book of Lists
San Diego — Word this month that Debra Reed will soon retire as president and CEO of Sempra Energy is being received by local business leaders as good or not depending on how they view progress toward gender diversity in the top echelons of corporate leadership.
Reed, who at age 61 has spent four decades at the San Diego-based energy services holding company, is by all accounts a successful executive responsible for building shareholder value while also serving as a role model and mentor to local businesswomen.
Where observers disagree is whether her stepping down represents a setback to the cause of increasing women's representation in executive leadership — or a timely opportunity to celebrate the achievements of one of San Diego's most prominent female CEOs.
"We're losing a great leader, but I think more than that, despite all the progress being made about women in leadership, it just appears more top women are disappearing from top leadership in corporate America," said Debra Rosen, president and CEO of North San Diego Business Chamber, which puts on an annual, week-long series of events intended to help women overcome workplace obstacles. Rosen added she wishes Reed well.
Making Strides?
Others view Reed's success as evidence women are indeed making strides toward greater gender equity.
"I don't know if it's a vacuum that she leaves as much as the impact she was able to make in such a visible leadership role in such a well-respected, large company in San Diego," said Carisa Wisniewski, partner in charge at Moss Adams LLP's San Diego office. Reed's career "makes you realize how impactful having diverse leadership really can be."
On the heels of Sempra's largest acquisition, Dallas-based Oncor Electric Delivery Co., the San Diego company announced March 12 that Reed will step down May 1, then stay on as executive chairwoman until Dec. 1. She has led the company since 2011.
In her role as CEO, Reed will be replaced by company CFO Jeff Martin. Sempra's infrastructure group President Joseph Householder will become president.
Reed is among few women atop a major energy company. She has helped bring up other women through the ranks at Sempra, including the chief operating officer at subsidiary San Diego Gas & Electric, Caroline Winn. Reed was unavailable for comment.
Her departure will leave just two women CEOs — AMN Healthcare's Susan Salka and Helen Torley at Halozyme Therapeutics — among the county's 50 largest public companies, according to San Diego Business Journal research. As recently as four years ago, there were four women on that list.
Efforts to increase women's representation in corporate leadership have gained momentum in recent years, especially in the technology sector but also in more general business organizations. Last year, for example, the San Diego Regional Chamber of Commerce introduced a seven-month training and mentoring program intended to help bridge the gender gap.
The chamber's president and CEO, Jerry Sanders, called Reed an excellent CEO, regardless of her gender, who led Sempra to strong profitability.
Making Progress
He said progress toward greater gender parity is evident countywide, and pointed to Winn and county government's top administrator, Helen N. Robbins.
"I think the table's set for women being very successful in San Diego," Sanders said.
While there still aren't enough women in top corporate positions, female CEOs are making a mark in small businesses locally, said Holly Smithson, CEO of Athena, a locally based nonprofit business league promoting advancement of women in the so-called STEM fields of science, technology, engineering and mathematics.
Other Successful Leaders
She noted the Port of San Diego's CEO, Randa Coniglio, is a woman, as is the CEO at Sharp Health Plan, Melissa Hayden Cook. But Smithson emphasized work remains to be done.
In May, she said, Athena will unveil the results of new research comparing women's and men's salaries, educational achievement and employment in STEM fields. Athena is working with a UC San Diego researcher to measure San Diego data on women in STEM as compared with other places in the U.S. She declined to share initial findings, but referred to a 2015 MSCI Inc. study concluding companies with strong female leadership produced a 10.1 percent return equity, as compared with 7.4 percent without such leadership.
The evidence is clear, she asserted: Companies that don't support or promote women "are leaving money on the table."
Chamber Seeks Candidates for Women's Leadership Program
The San Diego Regional Chamber of Commerce is recruiting applicants for Advance, LEAD San Diego's woman-focused professional development program.
Advance aims achieve a substantive and measurable increase in the number of local women in the C-suite and community leadership positions. The program is dedicated to elevating women through tailored coaching, mentorship and skill building.
Program participants connect with fellow female executives over the course of the seven month program, building lifelong relationships, the chamber said. About 70 applicants and 40 graduates were part of the inaugural class in 2017. This year's program will also have 40 participants. Applications are open through March 30.