SDBJ Insider: Leaders Find Urgent Need to Address Issues
Sunday, March 18, 2018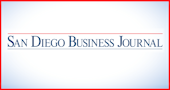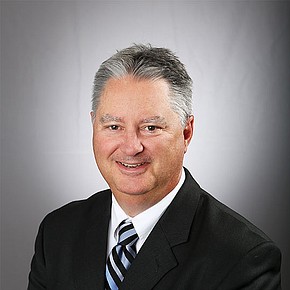 San Diego — Steven Jones founded his diversity and inclusion consulting firm in 1993, and while there has never been a shortage of need for its services, there hasn't always been this much demand.
Jones & Associates Consulting Inc. has recently fielded calls from existing clients and new customers — including some firms in Hollywood looking to create harassment-free work environments.
"CEOs are being more intentional and transparent about their commitments," he said. "Many leaders are being proactive about pledges to address unconscious bias and gender equity issues."
Existing clients have asked for classes on addressing generational differences.
Jones says the urgency in the discussions about gun violence and workplace safety has played a part in the increase in queries from potential clients. Many CEOs and companies have previously been silent about their commitments to gender equity pay and diversity; it's not so easy to avoid a pledge to keep workers safe. It's all on the table now.
• • •
It's not exactly Petco Park, but this sports facility naming rights has its own small-town charm. Sportsplex USA in Poway has christened Bill Howe Field as part of a naming rights deal with Bill Howe Plumbing Heating & Air. Howe started his company in 1980 — he was the only plumber and employee — and he and his wife Tina have built the business up to 180 employees. They've lived in Poway for 30 years.
• • •
If you tuned in to the NCAA Tournament over the weekend, you saw a lot of empty seats at Viejas Arena. Ticket broker site TickPick tracked off-market prices to the first-round games, and San Diego's were the second lowest of the eight venues. That comes as no surprise to this college basketball fan who bought seats months ago. Of the eight teams the NCAA sent to Viejas, there were no top-3 seeds, no teams from the West Coast and no blue-blood programs. Six teams were from the Eastern time zone. That makes for a tough sell locally and for far-flung fans.
• • •
Broadcom may be out of the Qualcomm picture for now, but there will be other activist investors. Remember how in early 2015 Jana Partners began investing in Qualcomm and by Q2 had forced them into a "strategic realignment plan" of $1.4 billion in cuts? By Q4, Jana Partners had divested the vast majority of their shares. To Qualcomm it must feel like a hit-and-run crash, especially in comparison to the slow playing disputes with Apple, Huawei and foreign regulators.

Editor-in-Chief Nels Jensen can be reached via njensen@sdbj.com.