Firm Makes Some Key Changes to Adapt to New Legal Landscape
Sunday, March 18, 2018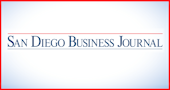 San Diego — Ramona R. Whitley has been named chief business development and marketing officer at Allen Matkins. She will lead client relationship and marketing initiatives, for the real estate and business law firm. The move was part of several personnel changes designed to help the firm increase the value and efficiency of legal services to benefit clients through new client relationship and pricing initiatives and technology and information management projects. Add to that, she is a great person, which always helps.
"The legal landscape is in a process of rapid change, and we are striving to improve the quality and value of our services and technologies in order to advance the needs of our clients," said Ralph Allen, chief operating officer at Allen Matkins.
Whitley joined Allen Matkins in 2012 as director of client services and has been instrumental in advancing the firm's customer service capabilities while identifying key business development opportunities. In this position, she oversaw the firmwide key client program competitive intelligence and strategic initiatives. Prior to joining Allen Matkins, Whitley was director of marketing and business development at Luce Forward.
• • •
Stefano L. Molea has joined David P. Shaprio's criminal defense law firm. Molea is part of the Bankers Hill firm's expansion. Prior to joining the Shapiro firm, Molea worked for four years at the Law Offices of Kerry L. Armstrong APLC.
Molea is a board member of the San Diego Criminal Defense Bar Association. He also belongs to the California Public Defenders Association, California Attorneys for Criminal Justice and the National College for DUI Defense. Molea was named Best of the Bar for Criminal Defense in 2016 by the San Diego Business Journal.
• • •
Randal Lejuwaan has joined Troutman Sanders LLP as a partner in the firm's real estate practice. He comes to the firm from Dentons, along with partner Jim Manley and counsel Jill Kuhn.
Lejuwaan has significant experience in real property acquisitions, dispositions, leasing and development. He has represented clients spanning diverse industries, including a "big box" retailer's expansion of new stores and sale of excess property throughout the United States; office, industrial and shopping center leases on behalf of owners; and, build-to-suit transactions.
"Randal is experienced in all aspects of real estate transactions, from development to acquisition and commercial leasing," said Ashley Story, chair of the firm's real estate and finance department.
Over the past three years, Troutman Sanders has added nearly 20 lateral partners on the West Coast and now has nearly 100 lawyers practicing in San Diego, San Francisco, Orange County and Portland.
"Our San Diego office continues to grow, following its strategic plan driven by client needs," said Mike Whitton, managing partner of the firm's San Diego office.
Jana Mickova Will has joined Environmental Law Group LLP. Will has practiced law in San Diego for nearly 20 years.
"We are thrilled to welcome Jana to the team," said Suzanne Varco, managing partner of Environmental Law Group. "Her extensive experience in environmental law complements our existing services while expanding the expertise we can provide to our clients."
Will's practice is focused on land use, environmental, and public agency law. She has extensive expertise in land use litigation and appeal, environmental compliance, and entitlement approval.
While serving over a decade as a Deputy City Attorney for the City of San Diego in land use, Will successfully handled many high-profile development projects involving the California Environmental Quality Act (CEQA), California Coastal Act, Subdivision Map Act, Mitigation Fee Act, California Public Records Act, and the San Diego Land Development Code, attaining several published Court of Appeal decisions.
Damian Dolin, a shareholder at Pettit Kohn Ingrassia Lutz & Dolin PC, has been awarded membership in the prestigious American Board of Trial Advocates. ABOTA is the premier national association of experienced trial attorneys and judges. Membership is extended by invitation only based on a trial attorney's skill, integrity, honor and civility. Members are required to complete a requisite number of jury trials in their career.
Dolin, a founding shareholder of Pettit Kohn, is the practice group leader for the firm's personal injury litigation team. He has tried numerous cases to verdict including cases involving serious personal injury, product liability, premises liability and wrongful death claims.
• • •
Stephen T. Toohill has joined Solomon Ward Seidenwurm & Smith LLP as a partner in the real estate department. Prior to joining Solomon Ward, Toohill was a partner at Dentons, a global law firm. With more than 30 years of commercial real estate experience, he focuses on the representation of commercial, retail, hospitality, industrial and biotech developers, owners and tenants, in regards to acquisition, development, leasing and sale of improved and unimproved property.
"Stephen is highly-regarded commercial real estate attorney with extensive experience and his addition is a strategic part of our plans to expand our firm in the coming months," said Daniel Gardenswartz, Solomon Ward's managing partner.
• • •
Procopio partner John P. Cleary has been elected to join the firm's management committee. He takes over the positon formerly held by John D. Alessio, who assumed the managing partner position at the beginning of January.
"John Cleary is an excellent attorney and a natural leader…he's demonstrated a strong commitment to the firm, and will bring energy and vision to his service on our management committee," said Alessio.
Cleary represents both private and publicly-held companies, private equity funds and investment firms in a wide range of transactions from structure and formation to capitalization and finance, and sale and acquisition. Based in Procopio's Del Mar Heights office, Cleary's practice focuses on mergers and acquisitions, venture finance, securities transactions and general corporate matters.

Continuing their service on the management committee are partners Michael J. Changaris, Marie Burke Kenny, Craig A. Ramseyer, Craig P. Sapin, and Chief Operating Officer James G. Perkins.
• • •
Barnes & Thornburg LLP has opened an office in San Diego, which will be headed by respected California attorney Troy Zander, who will serve as partner-in-charge. This is the firm's second location in California, following the launch of the Los Angeles office in 2011, and will be temporarily located at 501 W. Broadway, Suite 800, San Diego.
Zander is an experienced lender-side financing attorney with a focus on life sciences and technology, and also advises clients on traditional commercial leveraged debt financings, venture debt financings and bridge loans. Zander previously worked at Cooley LLP.
"Troy brings an extensive practice that presents exciting growth opportunities for the firm in California and nationally," said Bob Grand, managing partner of Barnes & Thornburg.
• • •
Douglas W. Grinnell, shareholder and co-founder of Epsten Grinnell & Howell APC will retire May 11. Grinnell has been an active trial attorney since 1979 and partnered with Jon Epsten in 1984 to begin what is today Epsten Grinnell & Howell, APC. Since that time, Doug has been responsible for numerous, multimillion dollar jury verdicts and settlements, he has handled hundreds of construction defect cases in California; and, in 1996, received the Outstanding Trial Lawyer Award.
• • •
Charles E. H. Gulley III and Andrew S. Parsons have joined Klinedinst San Diego as new associates. Gulley has experience in business litigation, transactional support, and alternative dispute resolution. Gulley focuses on helping employers resolve a range of matters arising from employment relationships, and related commercial litigation issues. In addition to serving as a board member of the Earl B. Gilliam Bar Association, Gulley serves on the board of a local charter school and is an active member of the Honorable Clifford J. Wallace Inn of Court, and supports the Federal Bar Association, San Diego County Bar Association, and the San Diego ESI Forum.
As a member of the firm's transactional team, Parsons coordinates raising capital, offering secured and unsecured debt, negotiation of corporate buyouts and restructuring, and mergers and acquisitions of private entities.
Randy Frisch is in-house counsel for the National University System. He can be reached at rcfrisch@msn.com.