Daré Bioscience Enters into Development Agreement
Sunday, March 18, 2018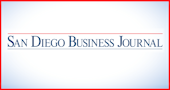 Daré Bioscience, a San Diego biopharmaceutical focused on women's reproductive health, has partnered with Orbis Biosciences to develop long-lasting injectable contraceptives.
Preclinical studies were done on the injectable etonogestrel contraceptives, which have 6- and 12-month durations (ORB-204 and ORB-214, respectively). The Orbis collaboration will advance the program.
Under the Orbis deal, Daré has the option to enter into a license agreement, should development efforts prove successful.
ORB-204 and ORB-214 are among Daré's portfolio of therapeutic candidates, including Ovaprene, a clinical stage, monthly non-hormonal contraceptive ring and Topical Sildenafil, a potential treatment for female sexual arousal disorder.
Initial development of the injectable contraceptives was funded by the nonprofit Family Health International through a grant from the Bill & Melinda Gates Foundation.
"Leveraging the prior investment in this technology positions us to make potentially meaningful advances with modest near-term investment, which not only helps Daré advance portfolio options in a cost efficient manner, but increases the odds that differentiated products reach women worldwide," said Sabrina Martucci Johnson, president and CEO, Daré, in a news release. "There is a growing preference by women for birth control options that don't require a daily pill or intervention at the time or intercourse."