SDBJ Insider: Suddenly, Our Path Is Strewn With Bikes
Wednesday, March 14, 2018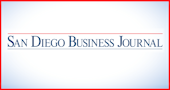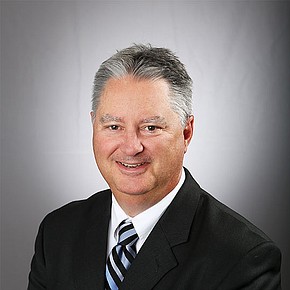 San Diego — Get off my lawn!
When did public sidewalks become acceptable places for companies to leave unattended equipment or materials? With four dockless bike companies operating downtown, you don't have to walk far before finding a LimeBike or Ofo cycle parked on the sidewalk. And in my San Diego neighborhood, our sidewalks are blocked every weekend by annoying little portable A-frame open house signs. I'm talking to you Daniel Beer and Beer Home Team.
• • •
I get it; there is huge upside for bikes with urban transportation. San Diego County Bike Coalition Executive Director Andy Hanshaw correctly points out the GPS tracking of the bikes is "an urban planner's dream" in collecting data on movement downtown. And we all know change is hard. But it is exceedingly frustrating for business owners who abide by seemingly endless rules and regulations to watch new entities get a free ride on accountability.
• • •
Walk the MeToo talk!
The United States Court of Appeals for the Ninth Circuit has tasked Judge M. Margaret McKeown of San Diego to chair a group to help prevent judicial workplace harassment. Abby Silverman Weiss, an employment and mediation specialist at www.agreement.com, also is on the task force.
• • •
They told us so!
Remember about 18 months ago when the Committee on Foreign Investment in the United States apparently nixed the sale of the iconic Hotel del Coronado to Chinese insurer Anbang Insurance Group Co., as a national security risk due to its proximity to a large U.S. Navy base? Beijing-headquartered Anbang did purchase 15 other U.S. luxury hotel properties in its $6.5 billion acquisition, including the Waldorf Astoria in New York City.
Chinese regulators recently seized control of Anbang as they suspect illegal activity by its chairman. That means the Chinese government has ownership of 15 luxury hotels in the U.S. But not The Del.
• • •
CFIUS is the same group that received concerns about Broadcom's proposed hostile takeover of Qualcomm and issued an order to postpone its annual stockholders meeting by 30 days. Who knew San Diego had such potential guardian angels in the U.S. Treasury Department?
The delay until April 5 might buy Qualcomm enough time to close its $43 billion acquisition of NXP Semiconductors. That deal is waiting on approval from Chinese regulators, who might not look upon Qualcomm as angels.
Editor-in-Chief Nels Jensen can be reached via njensen@sdbj.com.