DINING: BAR, RESTAURANT PLANNED FOR GASLAMP SITE
Vibrant Future Planned for Historic Property
Sunday, March 11, 2018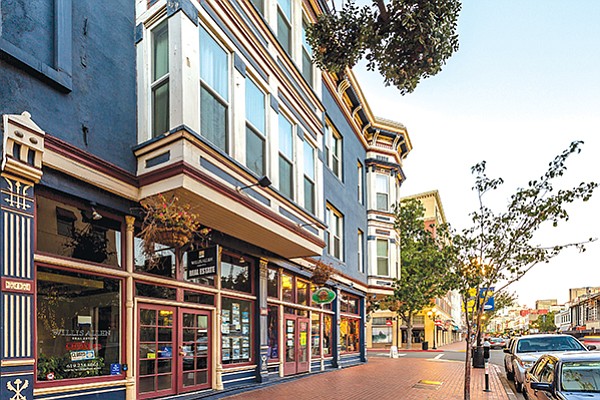 San Diego — Once a saloon, a brothel and a children's hospital among its many incarnations, the Grand Pacific Hotel in San Diego's Gaslamp Quarter may return to its roots in a way with a downtown developer who wants to turn it into a multistory restaurant and bar.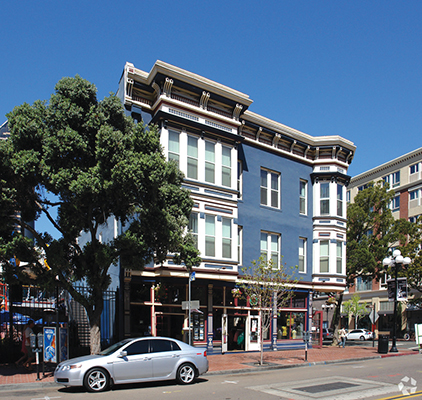 RMD Group has signed a long-term lease on the more than 100-year old building with HP Investors, which has owned the Grand Pacific since 2016.
"We're excited to get in there and work with the city and work with the historical society, and really develop that corner," said RMD Group Partner Michael Georgopoulos. "We really want this building to grow. We really want it to be vibrant."
The hope is to be open for business in early 2019.
"This is definitely our most ambitious project," Georgopoulos said. "We're moving really fast on something that generally can be really slow."
Past Projects
RMD is the driving force behind Rustic Root, Ciro's Pizzeria, Salvucci's's and Volcano Rabbit restaurants downtown, and FLUXX and Side Bar nightclubs.
"We've been working in these old buildings for the last 15 years, but none have had this history," Georgopoulos said. "This has got the most opportunity to really make an impact and do some restoration or preservation."
At this point, RMD's plans for the Grand Pacific are pretty sketchy, beyond a general concept of making the first two floors a restaurant and bar with the third floor used as event space.
The hotel is now used for retail on the first floor with office space on the upper floors.
Looking Behind the Walls
Because of the age of the building, RMD won't know for sure what it can do with it until structural engineers get inside and determine what repairs might be needed.
"There's like three of four layers of wall," Georgopoulos said. "Until you start peeling back the walls, you don't really know what you'll find."
Ideally, Georgopoulos said they'll find brick walls and steel columns, which could be left exposed as part of the remodeling.
No changes are planned for the exterior, other than repainting it a lighter color than the dark blue it is now, and adding lighting to show off the façade and improve lighting in the vicinity.
"Blue doesn't take to light as some of the more opaque colors," Georgopoulos said. "One of the things we're thinking is this is a really good opportunity for lighting that corner with up-lighting the building."
Prev Next