Hidden Issues May Impact Stadium Site Redo
Sunday, March 11, 2018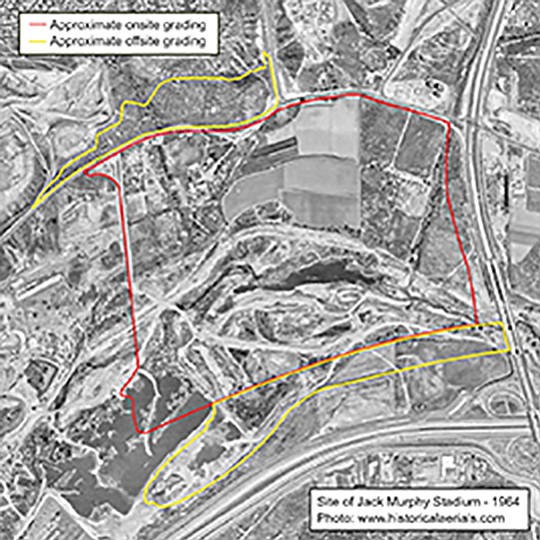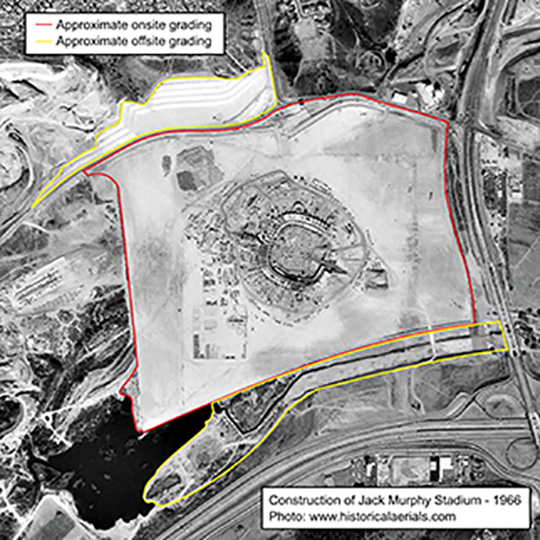 San Diego — As San Diego debates what should be done with the former Chargers' stadium site, and stakeholders debate the current status of the remediation of the petroleum plume from the Mission Valley terminal tank farm, there are potentially other environmental issues that shouldn't be overlooked. While the site doesn't have much in the way of historical industrial land uses, it does have a history of large-scale commercial agriculture.
Many people think of farms as a benign land use; the truth is far different. There are numerous sources of environmental contamination on farms, especially at the commercial scale. Such operations often had their own gasoline and diesel storage tanks to fuel their trucks and equipment. Then there's the use of pesticides such as DDT starting in the 1940s and at least through the 1960s when the existing stadium was constructed. The burning of refuse was common practice, resulting in burn pits filled with ash containing heavy metals, carcinogens and dioxins.
When the stadium was constructed, the grading at the site was significant. The southern half of the site had three stream channels of the San Diego River running through it. Soil from the northern half, where the agriculture dominated, was cut and placed into the southern half to fill-in the stream channels to provide a somewhat level site.
Which means that if there were pesticides used in the former fields, they were likely placed in the former riverbed during the grading process. Since such pesticides are persistent and insoluble in water, they are likely still there.
Both of the currently proposed plans, Soccer City and the San Diego State University West plan, include extensive park land along the San Diego River.
At least one of the plans, the SDSU plan, envisions lowering the grade in the southern portion of the site and using the soil to raise the grade on the northern half. This provides for greater protections from severe floods in the river valley and generates soil for raising the grade where the Aztec stadium and student housing are proposed.
Both of these ideas are good ones. However, if the soil in the southern half contains significant concentrations of pesticides or other contaminants, then it may result in those contaminants being exposed to the environment including the river and to the public.
There are three major issues with such contaminants that must be addressed: 1) Do they pose a health risk to humans at the property; 2) Do they pose a risk to the environment; 3) Proper handling, management, and disposal of contaminated soil and/or groundwater.
Prev Next