Chef-to-Table Restaurant Opens in Hillcrest
Sunday, March 11, 2018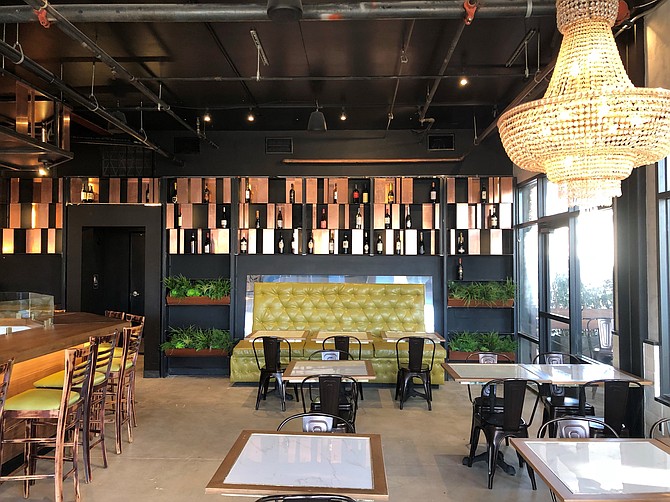 San Diego — A new Italian restaurant, Maestoso, will offer a unique dining experience: chefs will both cook and serve guests their meals—a concept called "chef-to-table."
Roman chef Marco Maestoso founded this new restaurant alongside his partner, Dalila Ercolani, friends Christopher Antinucci and Giulia Colmignoli of NaPizza restaurant group, and Antinucci's brother and professional race car driver Richard Antinucci. Maestoso is known for the now closed Casa Maestoso in Rome and highly regarded pop-up diners in New York City.
Maestoso is located at The Hub Hillcrest Market at 1040 University Ave. The 2,000 plus square foot space eatery is located in what was formerly a NaPizza outlet. A soft opening occurred March 8 with a grand opening set for March 15.
The restaurant's menu is a mix of Roman dishes and novel concepts. Some items served are pinsa, the Roman ancestor of pizza, build your own pasta options, beef tartare, cherry pork tenderloin, Italian wines, and San Diego beers.
The chef-to-table concept aims to create more interaction between guests and chefs. Maestoso says this encourages customers to have a stronger bond with the food they are eating.
"On the business side, it legally allows the restaurateur to utilize tips (which normally go exclusively to front of house staff) to beef up back of house wages," says Maestoso. "Labor cost will be lower for the restaurateur and chefs' wages will be higher."
Maestoso will be open daily from 5 p.m. to 10 p.m.