Alphatec Raises $50 Million, Acquires SafeOp
Sunday, March 11, 2018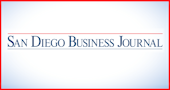 In a flurry of moves announced this week, Alphatec acquired SafeOp Surgical, raised $50 million and installed Patrick Miles as CEO.
The Carlsbad spine surgery company will pay $15 million in cash and a $3 million convertible note for SafeOp, which makes neuromonitoring technology to prevent nerve injury.
The deal also involves the issuance of 3.3 million shares of common stock and warrants to purchase 2.2 million shares of stock at a price of $3.50 per share, and SafeOp will be eligible for an additional 1.3 million share of stock, if it meets performance milestones.
"Our answer to the need for better neuromonitoring is investing in technology that automates information to enable objective clinical decision making and eradicate non-critical operating room personnel. The integration of this key technology into our spine procedures will address unmet clinical needs and improve surgical outcomes," Miles said in a news release.
The cash part of Alphatec's tab will be covered by the $50 million capital injection, according to publicly held Alphatec. The $50 million it raised in the private placement deal was led by L-5 Healthcare Partners, a healthcare investor, and included directors and executives of Alphatec, as well as institutional and independent investors.
On March 8, Alphatec reported $101.7 million in 2017 revenue.
The company also named Miles, previously Alphatec's executive chairman, as CEO. Miles made headlines in October when his former employer — San Diego spine company NuVasive — filed a breach-of-contract lawsuit against him. It contends Miles dissuaded NuVasive from buying Alphatec and schemed to secure a massive equity stake in the company.
Alphatec counter-sued, stating the non-compete restrictions NuVasive placed in its agreement with Miles are void under state law. It also alleges alienating behavior from NuVasive leadership, leading Miles to leave.
Terry Rich, who was Alphatec's CEO, is now president and COO. In addition, Luiz Pimenta was brought on as chief medical officer, and three board new members were announced: James Tullis, Jason Hochberg and Evan Bakst.