Texas Regulators Approve Sempra Buying Oncor for $9.45B
Thursday, March 8, 2018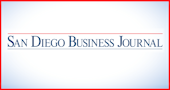 The Public Utility Commission of Texas on March 8 approved Sempra Energy buying Oncor Electric Delivery, the last remaining regulatory obstacle in a $9.45 billion deal expected to close shortly.
By obtaining approval from Texas regulators, San Diego-based Sempra succeeded where other suitors have failed, in a move it has stated fits its portfolio of utility and energy infrastructure businesses.
Last month Sempra cleared the other major hurdle, when U.S. Bankruptcy Court for the District of Delaware OK'd Sempra buying Energy Future Holdings, a bankrupt company that owns 80 percent of Oncor.
The deal ends years-long drama over the future of Oncor. Previous offers came from billionaire Ray Hunt and Florida utility giant NextEra Energy Inc., which failed to appease both Texas regulators and Energy Future Holding's creditors.
Before the vote, Sempra won over stakeholders by publicly committing to a number of conditions. It stated Oncor's operations will not be integrated with Sempra's, and the utility will have an independent board.
The commission signaled it would approve the deal last month, when it asked staff to prepare an order approving the sale.
Sempra jolted the energy world in September when Oncor accepted its $9.45 billion bid, topping a $9 billion offer from Warren Buffett's Berkshire.
Sempra, which expects to close the deal soon, didn't provide a specific timeline and called the vote a milestone.
"We are pleased the commission has found our transaction to be in the public interest. Sempra Energy is committed to being a good partner for the state and is supportive of Oncor's mission to provide Texans with safe, reliable and affordable electric service," Debra Reed, chairman, president and CEO of Sempra Energy, said in a news release.
The San Diego company reported 2017 revenues of more than $11 billion.
Oncor operates the largest distribution and transmission system in Texas, delivering power to more than 3.5 million homes and businesses and operating more than 134,000 miles of transmission and distribution lines.