SOUTH COUNTY: CONSTRUCTION EXPECTED TO BEGIN IN SEPTEMBER
Millenia Office Project Among Largest in West
Thursday, March 8, 2018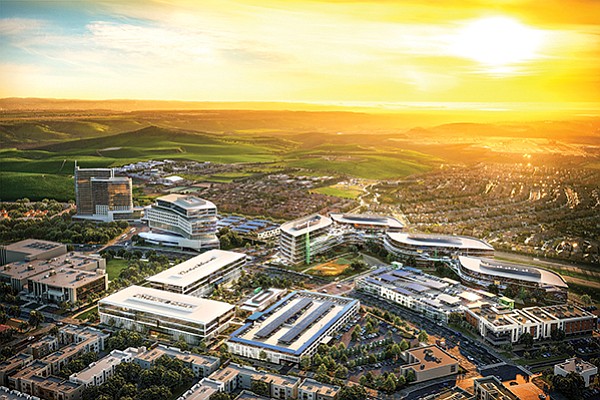 San Diego — A huge office campus which Chula Vista officials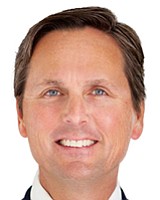 said could transform the city from a bedroom community to the employment center of South County is close to becoming a reality, with developer Chesnut Properties having invested about $10 million in the site and construction expected to begin in September.
At a cost of more than $500 million and with 1.4 million square feet of space and the potential to grow to up to 3 million square feet, Millenia Office would be one of the largest office complexes on the West Coast, according to Lee Chesnut, principal and founder of San Diego-based Chesnut Properties.
"We see a powerful region being built here as a major new hub for business," said Chesnut, adding that the Otay Mesa portion of Chula Vista is "a powerful region that's been untapped."
"We're in this pressure point now of San Diego growing and pushing south," Chesnut said. "Chula Vista has been off the radar screen for many years. It's not anymore."
Chula Vista Economic Development Director Eric Crockett and Cindy Gompper-Graves, president and CEO of the South County Economic Development Council, said Millenia Office would fulfill a decades-long goal of establishing an economic hub in South Bay.
"I love his vision," Crockett said of Chesnut. "Typically, developers will look at one building at a time. He's been able to negotiate a mega campus. He's invested his own money into that vision well beyond what anybody I've ever seen in the market without any tenants. That's someone who puts his money where his mouth is."
Among Chesnut's other projects were the 125,000 square foot UTC Executive Plaza mixed use office and laboratory space, a 120,000 square foot call center on Copley Drive, and the 245,670 square foot Papago Gateway Center in Tempe, Arizona.
Millenia Office is within the Millenia Master Plan in eastern Chula Vista that includes up to 3,000 multifamily residents, 1.5 million square feet of retail space, hospitality, civic and mixed use projects, six urban parks, bikeways, plazas and tree-lined promenades.
When built out, the master plan projects a population of 7,500.
"There have been conversations about this region for decades. I really believe the time has arrived," Chesnut said. "It's not that we're ahead of the curve. We're at the right time."
Chesnut's goal is to draw a major corporate headquarters to Millenia Office, along with a hospital or other medical-related business, university teaching and research organizations along with the high tech and biotech companies that might want to take advantage of the research they do and the graduates they produce as a pool of likely workers.
Prev Next