Vividion Locks Down $101M Upfront in Celgene Collaboration
Tuesday, March 6, 2018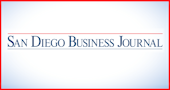 San Diego biotech Vividion Therapeutics will receive a $101 million upfront payment as part of a four-year collaboration with Celgene.
Vividion will partner on work in oncology, inflammation and neurodegeneration.
"Vividion has assembled a truly cutting-edge drug discovery platform that offers the opportunity to accelerate drug delivery in new and impactful ways by expanding the druggable proteome and addressing difficult targets," Rupert Vessey, president of research and early development at Celgene, said in a news release.
More than a year ago, Vividion launched with a $50 million investment from venture funds Arch Venture Partners and Versant Ventures. The company's core tech was developed in the lab of Ben Cravatt, a scientist at The Scripps Research Institute.
As part of the deal, Vividion will lead initial discovery efforts and identify collaboration programs. New Jersey-based Celgene holds the right to opt into programs upon the filing of an investigational new drug application.
For certain programs, including the first, Celgene will receive exclusive worldwide rights, with the potential for Vividion to receive up to double-digit royalties on sales and milestone payments.
In other efforts Celgene and Vividion would share development costs, as well as commercialization profits and losses.
"We believe we can transform and accelerate the way small molecules are discovered, as our proprietary screening technology rapidly identifies and advances chemistry for targets that until now have remained undruggable," Diego Miralles, CEO of Vividion, said in a news release.
The $101 million payment includes an equity investment from Celgene. The initial term of the deal is four years, with Celgene having the option to extend two years.