LoanHero Brand 'Retired' Post-Acquisition
Tuesday, March 6, 2018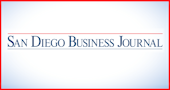 LendingPoint, the Georgia-based company that acquired San Diego fintech company LoanHero in December, said March 6 it has folded LoanHero's merchant platform into a new retail financing platform called LendingPoint Merchant Solutions.
The San Diego startup's tech allows merchants to offer traditional and promotional loans to customers at the point of sale. The decision by LendingPoint means the LoanHero brand is no more; its team and technology will operate within the new platform.
Derek Barclay, cofounder of the San Diego startup, is moving to Georgia to join LendingPoint headquarters. LendingPoint has said it will retain the LoanHero office in San Diego to provide its customers with a West Cost presence.
LoanHero spent time at the EvoNexus incubator before moving into its current office in downtown San Diego in 2016. The news of its sale in late 2017 was unexpected. Previously its leadership team had said it intended to continue growing independently for the foreseeable future.
LendingPoint, a balance-sheet lender, uses a proprietary model to offer online loans from $2,000 to $26,500 with terms from 24 to 48 months to customers who would have difficulty securing a loan from lenders that rely on FICO results to determine creditworthiness. Its point-of-sale loans range from $500 to $15,000 with terms from 12 to 60 months.
Since its founding in 2014, LendingPoint has issued nearly $500 million in consumer loans to more than 70,000 borrowers.
Reach reporter Sarah de Crescenzo at sarahd@sdbj.com.