Ignite Conference Part of UCSD's Expanding Entrepreneurial Efforts
Monday, March 5, 2018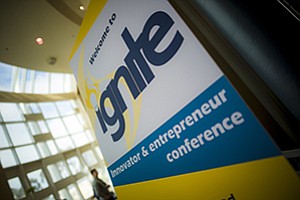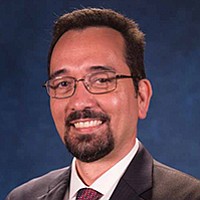 San Diego — Certain California universities have a reputation for churning out companies in addition to ground-breaking research.
Ruben Flores is on a mission to get UC San Diego mentioned first when collegiate entrepreneurship is discussed.
With more than $1 billion for research going to the university annually, the intellectual property is there. And a think tank recently ranked the university No. 20 in the nation for technology transfer, the term research institutions use to describe university-developed intellectual property.
Flores, UCSD's director of commercialization, was hired two years ago by the university to transform its Technology Transfer Office, which, like at many major research institutions, is the group that handles the university's IP and its commercialization.

Innovation, Commercialization
His hopes for the office are reflected clearly in its new name: Office of Innovation and Commercialization. But the office is undergoing more than a rebranding.
Flores, who until his move to UCSD had spent a significant portion of his career in private industry, has developed a slew of events and programs intended to encourage entrepreneurship on campus — and link university-based innovations with the regional entrepreneurship ecosystem.
The office's flagship program, the Ignite conference, is March 6-7. About 700 people attended the first Ignite conference, in 2017, which featured more than 35 mentoring sessions and $100,000 in cash and in-kind services for entrepreneurs.
Flores, who earned his doctorate in chemistry and biochemistry from UCLA, began his career at BD Biosciences Pharmingen, a San Diego-based biotech firm. He has also worked at Biosite (now Inverness), where he worked on clinical trials, Chemicon (now MilliporeSigma), where he managed research and development, clinical trials and marketing for diagnostic products.
Directly prior to joining UCSD, he was vice president of business development and technology transfer for the Los Angeles BioMedical Research Institute at Harbor UCLA Medical Center.
"Almost every academic center in the world has some form of office that tries to help in transforming the inventions, ideas and projects taking place there into products and services," he said. "For 15 years we've had a Technology Transfer Office … It's a name that has a lot of baggage."
Need Business Savvy
In the private sector, such offices have a reputation as lacking in business savvy, he said.
UCSD's office tops the UC system in the number of licenses it issues and companies it spins off annually, Flores said. But that doesn't mean there isn't room for improvement.
Prev Next