Little Italy Property Sold For $12.1M
Wednesday, June 27, 2018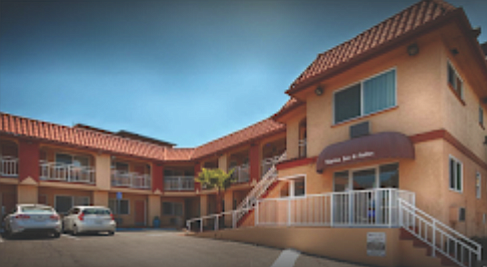 The Marina Inn at 929 W. Grape St. in Little Italy has been sold for $12.1 million.
San Marcos Investments Inc. sold the 13,001 square foot property to an undisclosed buyer, who plans to redevelop it into luxury apartments or condominiums, according to Pacific Coast Commercial, which brokered the transaction.
Dave Dilday and Erik Anderson of Pacific Coast represented San Marcos Investments.
Yasushi Shiromi and Junko Masubayashi of Newmark Knight Frank represented the buyer.
"This property offered an opportunity to capitalize on the red hot Little Italy market and build luxury living space on one of Southern California's most attractive bay front sites," Dilday said. "The site offers unobstructed views of the San Diego Bay and sits directly in front of the Waterfront Park in the heart of vibrant Little Italy.