DEFENSE: DEAL PART OF VIASAT'S GROWING PRESENCE IN EUROPE
U.K. Acquisition Gives Viasat Market Intelligence
Sunday, June 24, 2018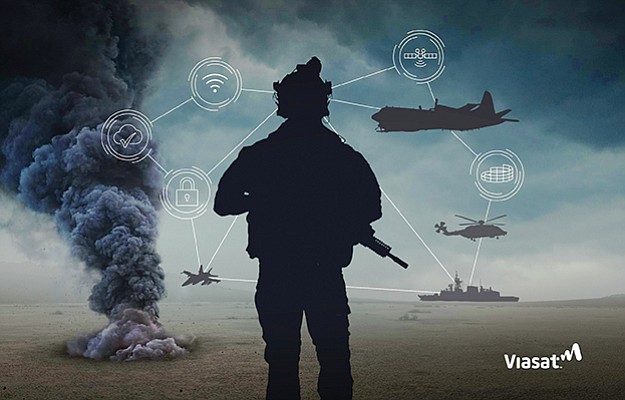 VIASAT INC.
CEO: Mark Dankberg
Revenue: $1.59 billion in fiscal 2018; $1.56 billion in fiscal 2017
Net loss: $67.3 million in fiscal 2018; net income of $23.8 million in fiscal 2017
No. of employees: 5,200 worldwide
Headquarters: Carlsbad
Year founded: 1986
Stock symbol and exchange: VSAT on Nasdaq
Company description: Broadband services and technologies company
San Diego — In a bid to increase its international defense contracting business, Carlsbad's Viasat Inc. bought Horsebridge Defence and Security of Cheltenham, England, closing the acquisition in early June. Terms of the deal were not disclosed.
"We see a significant opportunity in the U.K.," said Ken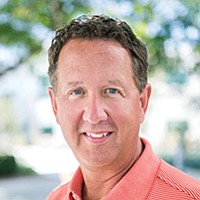 Peterman, president of Viasat's government systems unit.
Horsebridge offers network services to the British Ministry of Defence. The U.K. business designs, integrates and supports deployable secure networks.
Viasat (Nasdaq: VSAT) has a wider focus. The Carlsbad business — which launched its Viasat-2 satellite one year ago — offers satellite services to military, government, commercial and consumer clients. It also produces satellite communications hardware. Viasat's revenue grew 2 percent year-over-year to $1.59 billion when the company closed the books on its fiscal year March 31.
Had Worked With Horsebridge
Viasat worked with Horsebridge for several years before the acquisition, Peterman said.
The executive likened Horsebridge to a lens that offers Viasat a very clear view of its Ministry of Defence client's missions, as well as the problems its needs to solve. In short, the acquisition offers "deep customer intimacy," the executive said.
Viasat has been in the United Kingdom since 2000; prior to the acquisition, it had 50 to 60 employees there. Though he declined to say how many employees Viasat acquired with Horsebridge, Peterman said the business is what's known in the United Kingdom as a SME — or small to medium-sized enterprise — which by definition has less than 250 employees.
One of Horsebridge's projects is the Kestrel II program, which provides high-capacity radio connections between forward operating bases using line-of-sight communications. Transmitters are able to connect bases 20 to 30 miles apart — or even farther apart if aided by relays.
During his 40 years in the defense industry, Peterman said he has seen U.S. Defense Department innovations such as GPS make their way into the commercial realm. In recent years, second generation cellphone technology is giving way to fifth generation, or 5G, while individual satellites have gotten the ability to handle increasing amounts of data.
Military Must Catch Up
The acquisition policy of the military has not kept pace, Peterman said. Today, young people are working with highly capable communications technology, and in many cases, the military must catch up. Viasat has to give young people entering the military the same capabilities they had in their civilian lives, Peterman said.
In its announcement June 13, Viasat said it has not completed its valuation analysis and has therefore not determined how the Horsebridge acquisition will impact earnings.
Mike Crawford, an analyst with B. Riley FBR Inc., said Viasat has a growing presence in Europe with its KA-SAT capacity. Viasat partner Eutelsat bills its KA-SAT satellite as Europe's first high-throughput satellite. The analyst added that Viasat plans to serve Europe, the Middle East and Africa with one of its Viasat-3 satellites by 2021.
Crawford has an $89 price target on Viasat, whose shares were trading at $64.50 when the market closed June 19. The stock's 52-week range has been $57.75 to $80.26.