Harrah's 'All-in 4 Change' Delivers For 15 Deserving Causes
Sunday, June 24, 2018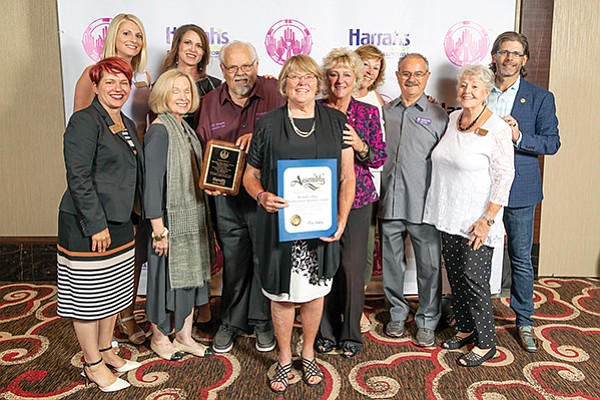 San Diego — Harrah's Resort Southern California announced that it hosted its fourth annual "All-in 4 Change" awards luncheon, awarding $150,000 in grants to 15 of Southern California's most deserving nonprofit organizations. The "All-in 4 Change" awards luncheon was created in 2015 to showcase the resort's pride for and commitment to its community.
Harrah's Resort Southern California has shared its financial success by donating a portion of its profits to local community and charitable causes. Since opening its doors in 2002, Harrah's Resort Southern California has donated more than $4 million dollars in cash and in-kind gifts to community and charitable organizations.
This year's first place grant of $55,000 was to Michelle's Place Breast Cancer Resource Center, a full-service breast cancer resource center empowering individuals and families impacted by breast cancer through education and support services. Visit michellesplace.org and harrahssocal.com/all-in-4-change.
• • •
Casa Familiar announced that it received a $492,000 grant by the California Air Resources Board, or CARB, to improve air quality in the community of San Ysidro. The grant is one of $10 million in CARB statewide community air grants funded by California cap-and-trade revenues. Established by Assembly Bill 617 which was signed into law by Gov. Jerry Brown last July, the program is a new community-focused approach to measuring and improving air quality and reducing exposure to toxic air pollutants at the neighborhood level.
The grant will support local jobs and training for air monitoring, identification of air pollution hot spots and episodes, and increased dialogue with air quality stakeholders to reduce air pollution in San Ysidro. Visit www.casafamiliar.org.
• • •
VetCTAP of JBS Transition Experts announced that it received a $10,000 grant from the David C. Copley Foundation to support its job search workshop series for transitioning military, veterans, and spouses.
There are more than 80,000 veterans in North San Diego County alone. And, San Diego County has one of the highest veteran unemployment rates in the nation. To address this issue, VetCTAP, a nonprofit organization, offers a free job search workshop series provided to members of the military who are re-entering the civilian job market. The focus is working with those who have been in the military 10 or more years and spouses pursuing professional employment. One-third of the participants are retiring.
Through this grant, VetCTAP will be able to impact more military members and help them to find meaningful new careers in their community. Visit vetctap.org.
• • •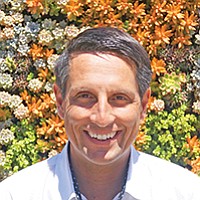 San Diego Grantmakers has named Robert Foster its new director of impact investments. In addition to offering proven investment expertise, Foster brings C-level experience leading social mission companies and a deep connection with San Diego Grantmakers' values.
Foster's past experience includes serving as the executive director of Accelerating Market-driven Partnerships, an international impact investing initiative launched by then Secretary of State Hillary Clinton and executed in collaboration with the U.S. State Department, the Rockefeller Foundation, the Aspen Institute, and Fortune 100 companies. Most recently Foster served as the COO of ZipCap, a San Diego-based impact fintech company, now Count Loyalty.
Impact investments are investments made into companies, organizations, and funds with the intention to generate measurable social and environmental impact alongside a financial return.
Foster is a former Women Effects Investments fellow at the Criterion Institute, an adjunct faculty member of the University of San Diego School of Business, and has served as a board chair of the Social Venture Network. He also holds an MSc from Oxford University.
SDG President and CEO Nancy Jamison said, "Robert will play an integral role in helping catalyze impact investing locally." Visit sdgrantmakers.org.
Send Kudos/Giving items to
sglidden@sdbj.com.