DINING: GRITTY PAST, FUN, SOCIAL ATMOSPHERE SHOULD FIT IN EAST VILLAGE
New Restaurant Has The Right Hooks
Tuesday, June 19, 2018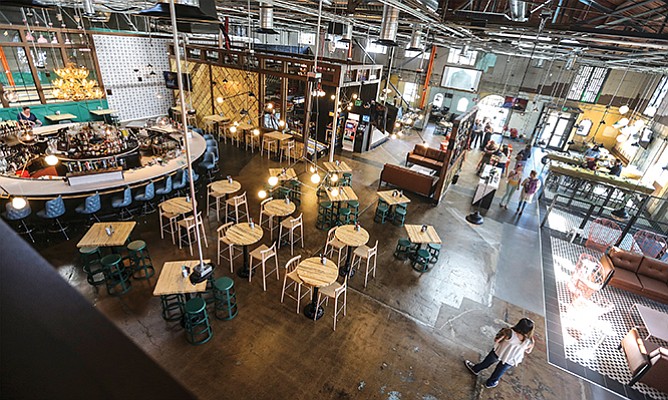 San Diego — Archie Moore, Ken Norton and "Cinderella Man" Jimmy Braddock fought there.
In its heyday, the Coliseum Athletic Club in downtown San Diego's East Village at 1485 E St., was one of the city's big attractions.
Then boxing got glitzy, and gritty venues like the Athletic Club lost their appeal.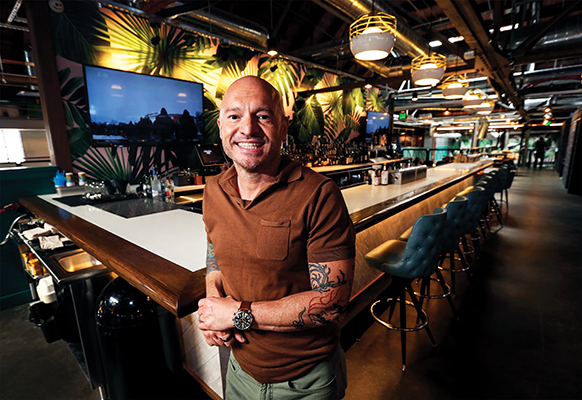 The Athletic Club closed its doors as a fight site in the early 1970s to become a furniture storehouse for many years.
Starting this month, a new heyday may be dawning for the old-time-arena, resurrected as Punch Bowl Social — a trendy restaurant that mixes dining with socializing and plenty of games, from bowling, bocce and darts to vintage video games, foosball and Ping-Pong.
Finding Historical Perspective
Lankford & Associates, and HP Investors, both of San Diego, recognized the historical significance of the old arena and sought a tenant who would be a good fit, settling on Punch Bowl Social after seeing what the company had done elsewhere.
"We were very enthusiastic and impressed with the way they do their stuff in various cities, including Denver and Austin," said Robert Lankford, CEO and owner of Lankford & Associates.
Together with Hensel Phelps, Lankford & Associates and HP Investors are redeveloping a six block portion of East Village which they've dubbed Makers Quarter.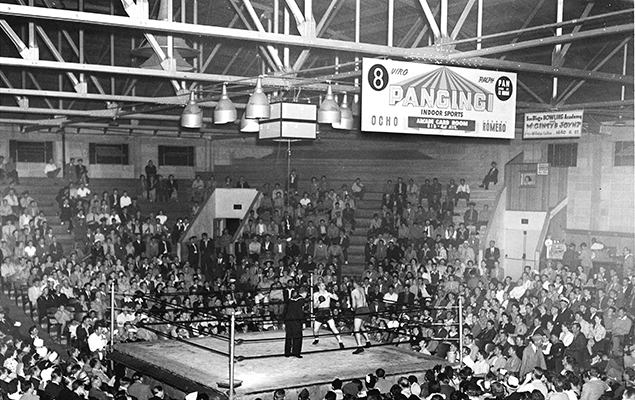 And, the new restaurant fits in with the developers' vision to enliven the area with a mix of housing, work spaces and dining places.
Punch Bowl Social has a 25-year lease on the arena.
The Punch Bowl name for the restaurant is coincidental to the arena's boxing history — stemming from CEO Robert Thompson's interest in patterning his restaurants after social gatherings of the late 19th and early 20th centuries, although Thompson acknowledged that there's a certain irony to the new restaurant's history.
"Punch bowl social was an activity or an event to go to in the 1880s. That's really the inspiration," Thompson said. "I felt that we, as a society, needed more places to gather socially. There's social media, then there's real social interaction, and we sort of like the latter."
The first Punch Bowl Social opened in 2012 in Denver's historic Baker Neighborhood. The Denver-based company has grown to include restaurants in 14 locations, with more planned.
Buildings such as the Athletic Club have a special appeal to Thompson.
Unusual Structures
"We see the value in unusual structures," Thompson said. "We're not interested in growing our business in a bunch of malls. That's not our philosophy. Other people do it, and they do it well."
Prev Next