SD 500 UPDATE: Bartell Elected Chair Of San Diego TMD
Thursday, June 14, 2018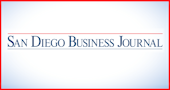 San Diego — Two of San Diego's longtime hoteliers have been elected to lead the San Diego Tourism Marketing District.
Richard Bartell was elected chair and C. Terry Brown vice chair at the group's June board meeting. Both are founding board members.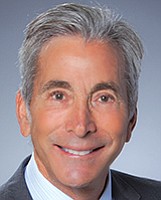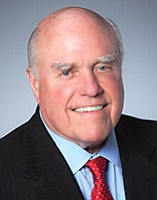 The TMD is a city-wide business improvement district created in 2008 to fund programs, services and special events. The TMD had revenue of $33 million for its fiscal year ending in June 2017; about $30 million of that went to the San Diego Tourism Authority.
Bartell is president of Bartell Hotels, which operates eight hotels and about 1,600 rooms in properties throughout San Diego.
Brown is chair and president of Atlas Hotels Inc., co-owner of Town and Country Resort & Convention Center. Brown is a past chair of the TMD.
Colleen Anderson, general manager of the Omni San Diego Hotel, was elected secretary, and Vikram Sood, senior VP of operations for RAR Hospitality was elected treasurer.
Previous chair Scott Hermes, who was general manager at the Westin San Diego Gaslamp Quarter, has taken a job in Orange County with the Irvine Co..
• • •
Alessandra Lezama of Abacus Next was named the overall Most Admired CEO at the San Diego Business Journal event on June 7. Other Most Admired CEO winners from the SD 500 were Joe Panetta of Biocom, Daniel Sullivan of Sullivan Solar Power and Doug Winter of Seismic. Thirty of the 100 Most Admired CEO Awards finalists are in the SD 500.
A recap of the event, including profiles of the winners, will be in the June 18 issue of the San Diego Business Journal.