SDBJ INSIDER - Keeping $100M Secret: More Than Priceless
Tuesday, June 12, 2018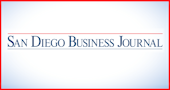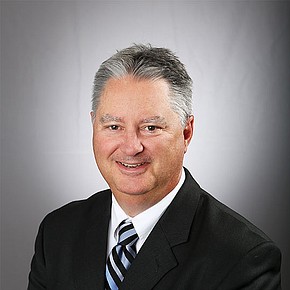 San Diego — Major philanthropy gifts can be the best or worst kept secrets in town. T. Denny Sanford's $100 million gift to the National University System oddly falls into a little of each category. More than two years ago, as first reported by the SDBJ Insider, at a reception welcoming new National University President David W. Andrews, National University System Chancellor Michael Cunningham excitedly told the group of about 100 that one of our region's "ultra philanthropists" had decided on a legacy gift that might allow the system to have a national footprint. Despite Cunningham's enthusiasm, details remained under wrap until this past week. Two years is a long time to keep that kind of secret.

The gift will support the Sanford Harmony social emotional learning program, which indeed is going national.
• • •
Department of irony: UC San Diego graduates this past weekend did not hear a commencement address from civil rights icon John Lewis, who honored the UC system worker union call for a speaker boycott until a labor dispute is resolved. The school chose to replace him as speaker with UC San Diego Chancellor Pradeep Khosla. So the union, which is fighting to improve worker conditions and objecting to big pay increases for UC system leadership, essentially prevented the message they are fighting for, and graduates instead heard from a person representing what the union is fighting against.
• • •
Congressman Scott Peters delayed his 32nd wedding anniversary dinner to make some remarks at the recent San Diego Regional EDC annual dinner. While bragging on some of the strengths of the region, he quipped that he is part of the craft beer caucus, which led to some chuckles from the audience, which led to him assuring the crowd that there is, indeed, such a thing. It's called the House Small Brewers Caucus, and it has 226 members from 42 states, including all five of our San Diego County's representatives. What a surprise: With potential free beer in the offing, craft beer has bipartisan support.
• • •
Scott Hermes leaves several shoes to fill as he departs town to become president of Resort Properties at the Irvine Co.. Not only was he general manager at the Westin San Diego Gaslamp Quarter, but he was chair of the San Diego Tourism Marketing District. He is a former chair of the San Diego Tourism Authority and a board member of the San Diego Port Tenants Association. That's a lot of civic commitment for an eight-year stay in the market.
Editor-in-Chief Nels Jensen can be reached via njensen@sdbj.com.