COMMENTARY: Breaking Down the Cycle of Ethical Misconduct
Tuesday, June 12, 2018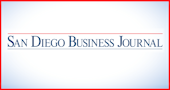 San Diego — Here we go again.
Another corporate executive is forced to resign due to ethical lapses.
Samsonite CEO Ramesh Tainwala has resigned after it was revealed that he falsely claimed to have earned a doctorate degree and allegations of "accounting games" regarding the purchase of Tumi Inc. two years ago.
Tainwala joins the ranks of Bob Quinn (AT&T), Steve Wynn (Wynn Resorts), Laurent Potdevin (Lululemon), Raj Nair (Ford Motor Co.), and about a dozen executives at Nike who have all either stepped down or ousted after reports of unethical or inappropriate behavior in the workplace. A few, like former Turing Pharmaceuticals and MSMB Capital Management CEO Martin Shkreli, are cooling their heels in prison. Some industry stalwarts such as Wells Fargo and KPMG have dismissed multiple employees for unethical conduct in recent years.
But are corporate executives becoming less ethical or is bad behavior just less tolerated with today's political climate and the sensational sexual misconduct headlines?
According to a study undertaken by PwC and published in the Harvard Business Review, CEO dismissals for ethics issues in the 2,500 largest public companies in the world rose from 3.9 percent in 2007-2011 to 5.3 percent from 2012-2016 — a 36 percent increase.
While there is sure to be plenty of shady business deals and sexual harassment that go unreported or don't make headlines, the study makes clear that the public, the media and the legal system has become less tolerant of ethical and behavioral lapses in the workplace — at least for the time being.
But as we've seen all too often, the public's interest in business ethics tends to come and go. The Enron/WorldCom meltdowns in the early 2000s and then financial crisis last decade brought business ethics to a head, but the furor died down once those situations stabilized.
Cycle of Attention
Now, the recent political climate and the #MeToo movement has re-ignited the firestorm of ethics and workplace misconduct accusations, and, as always, everyone hears a lot of talking points and feel good moments when these issues are resolved. Then interest wanes and the cycle returns with a new batch of business ethical crises some time later.
As we graduate our business students and prepare them to ascend the corporate ladder or start their own businesses, our educational institutions need to reinforce business ethics education. And our students are eager to embrace those lessons.
For example, the 2018 Deloitte Millennial Survey finds a significant shift in millennial attitudes toward the workplace and employer loyalty versus previous generations. Millennials have flipped the top priority when choosing to work for an organization making a positive workplace culture their prime motivator. This replaces previous generations' top priority of financial rewards and benefits.

Schools Must Deliver
In another survey of nearly 1,700 millennial business school students from across the globe conducted between October 2015 and November 2016 the Macquarie Graduate School of Management, ethics was ranked at the top of Carrol's Corporate Social Responsibility Pyramid. Only 50 percent ranked "making a lot of money" as "absolutely essential" or "very important."
Yet, only 40 percent of the business students surveyed responded that their schools met "responsible management education" standards and only 38 percent felt they were well equipped to apply these standards in real-world situations.
We perform a disservice to our students if we don't prepare them to make ethical business decisions and further prepare them for potential backlash when they apply these lessons. These are the real world discussions about ethical conduct that we should be having with our students on a continuing basis if we want to break the ethics crisis cycle. Our students are ready to learn these lessons.
Maybe it's time for business schools to commit to ethical education in a more permanent fashion and not just when the headlines demand it.
Lance Nail is dean of the Fowler College of Business at San Diego State University.