Airline Eyes Fall Start, Pending Environmental Approval
Tuesday, June 12, 2018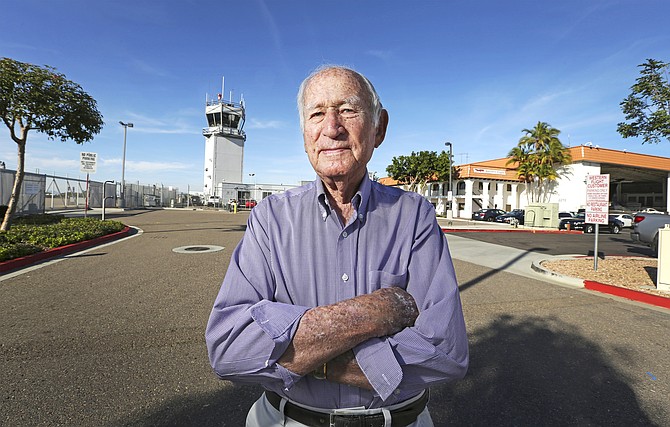 San Diego County officials are now evaluating an application from Carlsbad's California Pacific Airlines to operate commercial service out of McClellan-Palomar Airport.
A representative of the county's Land Use and Environment Group said June 12 that the county was evaluating the airline's application under CEQA, the California Environmental Quality Act.
The small air carrier said June 12 that it expects to begin service out of Carlsbad in early to mid-fall. It plans flights to three or more Southern California cities, the business said in a statement. California Pacific plans to use small jets built by Embraer.
The airline has tried to get off the ground for several years, but has faced several delays at both the federal and local level.
Separately, the airline said it named a new board member, John T. Fenyes of Las Vegas, who will serve as vice chairman. Fenyes will also work as senior vice president for business development.
The company is the brainchild of 97-year-old businessman Ted Vallas, who worked in North County real estate development and ran a small airline out of McClellan-Palomar Airport in the 1980s.