Kratos Wraps Up Sale of Security Division
Monday, June 11, 2018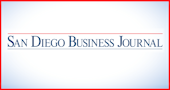 Kratos Defense & Security Solutions Inc. said on June 11 that it concluded the sale of its Public Safety & Security Division to Securitas Electronic Security Inc., part of Sweden-based Securitas AB.
Kratos (Nasdaq: KTOS) said it received $70.7 million in cash, subject to a working cash adjustment.
"This divestiture continues the successful execution of Kratos' strategy of being a high technology, product and systems aerospace and defense company," CEO Eric DeMarco said in a prepared statement. "Kratos is the recognized industry leader in the development, demonstration and fielding of affordable systems and this divestiture will allow us greater focus and financial flexibility for our high growth core businesses, including unmanned aerial drones, satellite communications, missile defense, training systems and microwave electronics."
When the deal was first announced in February, Securitas said the division had 400 employees.