SDBJ INSIDER: February Could Begin Football Season in S.D.
Wednesday, June 6, 2018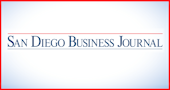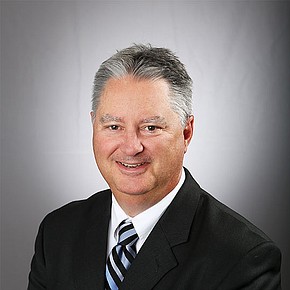 San Diego — Former NFL team executive Jim Bailey is watching with interest as the Alliance of American Football trots out its plans to play pro ball in San Diego beginning in February. Bailey held front office roles with the Cleveland Browns and Baltimore Ravens before moving to Solana Beach. A group he put together in 2013 bought the rights to the USFL name and put together a business plan for a developmental league, but they were never able to raise the necessary funds to launch a sustainable effort.
Bailey likes what he hears so far, as a developmental league is sorely needed. He thinks the price point of $35 a game might be a little high as it is essential to have a mostly full stadium. His vision for an alternative league included a temporary structure, similar to what's often built at Olympic Games, that could become a revenue stream in other parts of the year.
"It all depends on the capitalization," he said. "Previous failures were long on glitz but short on money."
• • •
News that Coronado Brewing Co. has put Monkey Paw Brewing up for sale only 11 months after buying the tiny iconic East Village brewery should come as no surprise to anyone in the industry. Three previous transactions did not age well, either, at least for the sellers.
Josh Landan, a co-founder of Saint Archer Brewing in 2013, sold the brewery in 2015 to MillerCoors and departed less than 18 months later. Ballast Point Brewing Co. founder Jack White Jr. and key executives lasted seven months or less after the $1 billion sale to
Constellation Brands.
And in what's proven to be the most acrimonious split of them all, Pat McIlhenney says he was bought out after two years of his five-year employment contract as part of the sale of Alpine Beer Co. to Green Flash Brewing.
He says he and co-founder Val McIlhenney lost more than $1 million of potential value in the transaction when banks foreclosed on a loan and Green Flash's assets
were sold.
• • •
Acquisitions don't have to result in unhappy endings. CBIZ in 2005 acquired the biggest local accounting firm, Nation Smith Hermes Diamond, and one of its founders, Paul Nation, is still at the helm of the local operation.
Likewise Marsh & McLennan Agency in 2014 acquired local insurance firm Barney & Barney, and Paul Hering and its management team remains intact and growing
like crazy.
Editor-in-Chief Nels Jensen can be reached via njensen@sdbj.com.