Hollywood Casino Renamed Jamul Casino
Sunday, June 3, 2018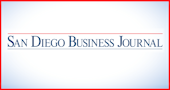 The former Hollywood Casino Jamul-San Diego has officially been renamed Jamul Casino and will now be managed by the Jamul Indian Village Development Corporation (JIVDC). The casino was previously managed by Penn National Gaming Inc.
"This is a momentous occasion for the Jamul Indian Village," Chairwoman Erica Pinto said in statement. "We are incredibly proud of the work of our management team and staff in making this a smooth transition and in making our goal of self-sufficiency a reality. We are even prouder of the fact that we have not laid off even one employee, indeed, we are hiring now to fill positions."
Along with the new name, the $460 million casino, which opened in October 2016, will also have a new look as well as a new president and general manager, despite previous reports stating management changes wouldn't occur. Mary Cheeks, a 30-year old veteran of the casino industry, joins Jamul from gaming markets in New Jersey, Pennsylvania and New York, according to a press release.
San Diego Gaming Ventures LLC (SDGV), a subsidiary of the Pennsylvania based casino operator, had managed and operated Hollywood Casino since its opening.
Penn National had said that Jamul Indian Village was in default on a $48.5 million loan in a filing it made to the U.S. Securities and Exchange Commission (SEC) Feb. 27. SDGV lent Jamul Indian Village $98 million for the construction, development, equipment and operations of the casino. It also provided Jamul Indian Village with delayed draw term loans and a limited completion guarantee.
The word Jamul means "sweetwater" and pays tribute not just to the tribe, but to San Diego's Sweetwater River.