BIOTECH: SLEEP APNEA VENTURE TO BE 50/50 PARTNERSHIP
ResMed, Verily Look for Insight, Reach in Data
Monday, July 30, 2018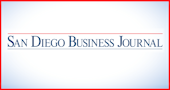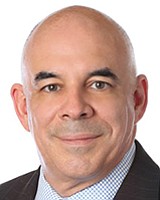 San Diego — One has the data. The other has the analytics.
That's the core of a new venture between San Diego-based ResMed and Verily, a subsidiary of Google parent company Alphabet. Together the companies want to better reach the millions of Americans unknowingly stricken by sleep apnea, in which breathing stops and starts, causing tiredness during the day and potentially serious issues like heart disease. Other sleep-related breathing disorders will be targeted as well.

For these breathing maladies, the unnamed venture seeks to improve identification, diagnosis and treatment through "collecting, organizing and activating health data."
To be clear, ResMed has already toiled in this area. Founded in 1989, the company became a giant with masks, devices and accessories that, among other things, prevent a patient's upper airway tissues from collapsing. In recent years, ResMed has gone digital to drive breathing disorder awareness and adoption, with more devices streaming medical data than any company.
Big Data
In fact, the company has amassed data on more than 2 billion nights of sleep.
"ResMed has a lot of data. Verily has a lot of data analysis capabilities. We're both interested in sleep. How can we do something to help patients?" said ResMed Chief Medical Officer Carlos M. Nunez, describing the partnership's origins. He stated the companies "kind of approached each other."

"The people at Verily working on these fundamental health questions realized how important sleep and breathing are to overall health and wellness."
Verily, formed in 2015 with a life sciences bent, has also partnered with San Diego's Dexcom on dime-sized glucose monitoring technology. But the ResMed partnership looks to revolve purely around data.
Nunez said ResMed's wheelhouse is the "middle of the patient experience" — digitally-connected devices that not only treat sleep apnea, but drive compliance through patient engagement software. Yet the company has sought to improve other parts, including through building out its data analytics infrastructure.
Running Data Through Verily's Algorithm
Running ResMed's data through Verily's algorithm could produce insights for reaching more patients, according to Margaret Kaczor, an equity research analyst with William Blair.
"That's the bigger picture health care aspect of this. Specific to ResMed, not only are they helping patients and payers, but they're driving awareness with the platform that Google Verily provides," Kaczor said.
She said this marks a natural direction for ResMed.
"There are very few companies within health care that actually have broad-based, cloud-connected data so they can partner up with payers, tech companies or others," Kaczor said.
Identifying At-Risk People
Nunez said by identifying at-risk individuals, the venture looks to save on costs, like reduced emergency room trips. While too early to say, one possibility is that the organization could specialize in patient management, similar to how Alphabet-supported Onduo monitors patients with diabetes using wearables, in a bid to improve health and lower costs.

The privately held venture doesn't have a launch date, hasn't announced leadership and will receive undisclosed funding from the companies. But it will be a 50/50 partnership, according to Nunez.
First, the venture will study the health and financial impacts of undiagnosed and untreated sleep apnea.
"We need to figure out why so many people walk around with this ticking time bomb of a disease, don't know they have it, and their doctors don't seem to find the way to get them into that pathway to treatment. So that's the first area where this joint venture is going to work," Nunez said.