Shipbuilder Austal USA Is Beefing Up Its Local Presence
Sunday, July 29, 2018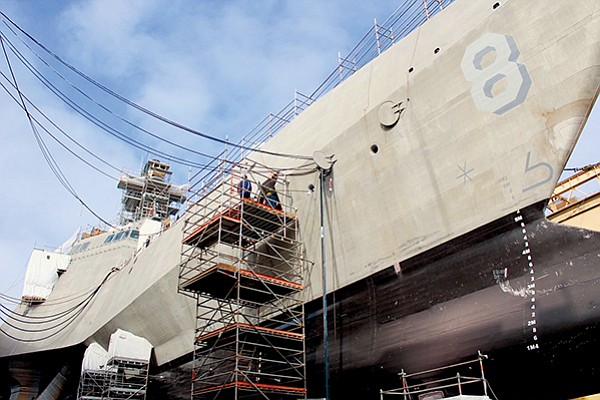 San Diego — Shipbuilder Austal USA recently expanded its local presence, moving to a National City location that will eventually support more than 200 employees.
It is the main West Coast office for Austal, the country's fifth-largest shipbuilder.
Austal builds the Independence-class littoral combat ship for the U.S. Navy, as well as the expeditionary fast transport ships. Its main shipyard is in Mobile, Alabama.
Austal will not be erecting ships in San Diego. The new office will provide support services to the Navy after the ships have been delivered, Austal said in a statement. The number of Independence-class ships at the 32nd Street naval base is growing steadily.
Austal has delivered two littoral combat ships to the Navy in 2018. It is building an additional five.
Austal USA's parent company is located in Australia. Shares of the company trade on the Australian Securities Exchange.