GroGuru Hires Investor for CEO Role
Sunday, July 29, 2018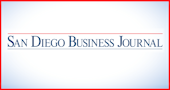 San Diego — GroGuru, a tech company that makes software and systems to monitor soil conditions, announced July 23 that it had hired one of its investors and advisors to run the company.
Patrick Henry takes over the CEO role from company cofounder Farooq Anjum, who becomes chief technology officer.
GroGuru's hardware-enabled software allows growers to measure the levels of moisture and salinity in the ground and analyze the data to inform optimization of water and fertilizer use.
Henry, an entrepreneur, currently runs QuestFusion, a firm that provides strategy consulting for startups. Prior he headed cable networking company Entropic Communications, which he ran for 11 years, including through its IPO in 2007, then for seven years after.
Previously he was president and CEO of Pictos Technologies and at LinCom Wireless. He also served as a vice president and general manager at LSI Logic and a senior vice president at C-Cube Microsystems.
"(Henry's) experience and skill sets are the perfect fit for moving the company from our initial products and technology to high volume product commercialization and large-scale deployment of our revolutionary hardware-enabled software as a service for the agriculture industry," Anjum said.
The company, started in 2014, joined the EvoNexus incubator program in late 2016. It won $25,000 in 2017 for its first-place finish in a pitch competition hosted by Cox Business.
Recently, GroGuru received a $250,000 investment from Radicle Growth, a San Diego-based accelerator fund backed by agtech investors, by winning a pitch competition the fund hosted.
Radicle Growth teamed up with Western Growers, which represents family farmers in Arizona, California, Colorado and New Mexico, to fund two early-stage startups working on agriculture-related automation technologies.
The organizations partnered to launch the Radicle Automation Challenge to fund companies working to automate agricultural functions. Four companies pitched on June 26 in front of a panel of judges that included Kirk Haney, CEO and managing partner of Radicle.
Two companies - Ganaz and GroGuru - were each awarded $250,000. Ganaz, which is based in Seattle, has developed a mobile app to help farmers recruit farmworkers.
The winners were also awarded exclusive access to farm acreage to pilot their technologies.
"The labor shortage in agriculture has reached a critical stage, and without legislation for workable ag immigration reform, we need to be proactive in accelerating the development of technology if we want to continue to have a nutritious and uninterrupted domestic food supply," said Tom Nassif, president and CEO of Western Growers. The organization, founded in 1926, opened an agtech accelerator in Salinas in 2015. It houses 51 startups.
Radicle, a $15 million fund backed by investors including Finistere Ventures, industry players Bayer Crop Science and DuPont Pioneer, and equity crowdfunding platform OurCrowd, makes seed investments in agtech companies.