PHARMA: A $230M FUNDING ROUND, STRONG LEADERS ARE BIG PLUSES
Gossamer May Give S.D. Its Flagship Biotech
Sunday, July 29, 2018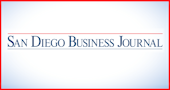 Gossamer Bio
Funds raised: $230 million series B round, $100 million series A round
Employees: 55 currently. Plans call for 100 employees by year's end.
Investors: Hillhouse Capital, Invus, The Baupost Group, Polaris Partners, ARCH Venture Partners and Omega Funds
Headquarters: San Diego
Year founded: 2015
Company description: Gossamer is developing drugs for a swath of disease areas, covering autoimmune, allergy/inflammation, immuno-oncology and fibrosis.
San Diego — By going big, Gossamer Bio looks to break the mold.
Among a slew of upstart San Diego biotechs, Gossamer's wide-ranging drug development mission, licensing strategy and huge amount of funding set the company apart. Gossamer is the talk of the town with a recent $230 million Series B round.
Frequently upstart biotechs in San Diego stake their future on one or two lead drug candidates. But Gossamer, which emerged in January, already has three medications in clinical trials and one in the research stage, with more to follow.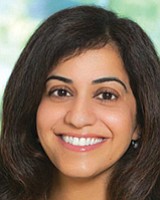 Sustainable Portfolio
"We really wanted to set something up that's sustainable in terms of having a whole portfolio of therapies," said Gossamer CEO Sheila Gujrathi.
The company plans to be a major force in San Diego for years to come, centered on an expansive scope: bringing to market drugs for a swath of disease areas, covering autoimmune, allergy/inflammation, immuno-oncology and fibrosis.
Already the company has 55 employees, with plans for 100 workers by year's end, as its drug pipeline accelerates.
Gossamer can afford to think big. Besides the $230 million, the company launched with $100 million in financing earlier this year.
Investors Confident in Leadership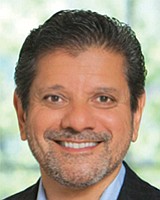 This latest round — massive by San Diego biotech standards — speaks to investors' confidence in Gossamer's executives, who netted successes at other biotechs. This was the take of Joe Panetta, president and CEO of Biocom, a San Diego-based life sciences trade group.
"This team isn't like a brand new group of folks, or one or two of executives who start a company around a single technology," Panetta said.
In Gossamer Panetta sees the potential for an anchor drugmaker that attracts further talent and companies. This would put an end to outsiders frequently asking why San Diego lacks a flagship biotech, like Genentech in San Francisco.
The answer, Panetta said, is that San Diego biotechs are known for being on the cutting-edge, so pharmaceuticals often gobble up these smaller firms before they become fully-integrated companies that self-develop and commercialize drugs.
But Gujrathi said Gossamer has long-term plans for San Diego, made possible by investors with a long range outlook and a pipeline with late-stage treatments.
Gossamer's lead program, soon to enter a 2b/3 clinical trial, is aimed at an autoimmune disease.
So why San Diego? There's a wealth of talent — and with less competition than San Francisco and Boston, employees are less likely to be poached, according to Gujrathi.
"We can really retain and attract talent. I don't want to underestimate that," she said, also noting the oft-cited beauty in the region, as well as an emphasis on work-life balance.
Gujrathi and executive chairman Faheem Hasnain are formerly executives of Receptos, which Celgene bought for $7.2 billion in 2015. Gossamer was born at the close of the deal: sitting in Receptos' boardroom, there was talk of getting the band back together.

"We had put together this great team and wanted to stay together," Gujrathi said.
In addition to developing drugs, Gossamer is in-licensing potential medicines, another point of contrast to San Diego's biotech scene.
Last month, Gossamer agreed to develop and commercialize compounds from Cincinnati's Aerpio Pharmaceuticals, in a deal worth as much as $420 million, dependent on milestones. Typically, the reverse occurs: a San Diego biotech licenses drugs to an out-of-town pharmaceutical.

Gossamer isn't exactly going into a lot of detail on how its $330 million war chest will be spent. It has yet to disclose specific disease targets — typically announced with large financing rounds — to keep the competition guessing.
With the company hauling in cash, it is tough to argue with the approach.

Creating a Culture
As another point of differentiation, Gujrathi is one of the few female CEOs in San Diego biotech. A company co-founder, she said a reason for starting Gossamer was the ability to create a culture reflecting her values, like strong female role models.
Along these lines, the company's name strikes at the intended culture. The word "gossamer" means a film of cobwebs, which Gujrathi said represents a weave of interpersonal connections that can be strengthened over time.
Originally the company's chief operating officer, she recently assumed the CEO role. Prior CEO Hasnain became executive chairman.
Gujrathi said the top position combines her varying background, which includes being a physician, management consultant with McKinsey, vice president at Bristol-Myers Squibb and Receptos' chief medical officer.
"It's all coming together," Gujrathi said.