PROPERTY: ARRANGEMENT HELPS NEW PRACTITIONERS; BASIC SUPPLIES PROVIDED
Doctors Join the Sharing Economy for Medical Office Space
Thursday, July 26, 2018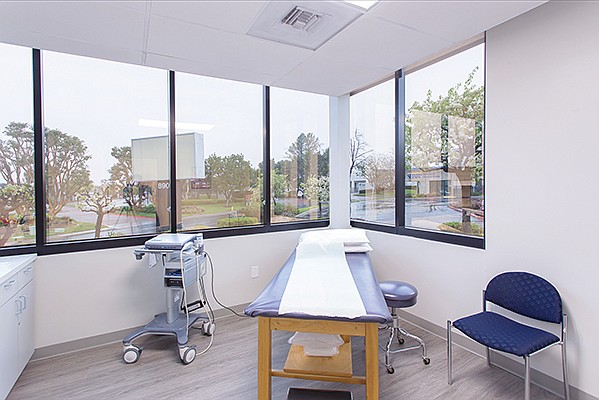 San Diego — When a water pipe burst in their downtown San Diego medical office building, Pacific Medical Care had to find some place fast where they could see 40 to 50 patients a day.
WESHAREMD
Co-owners: George Scopetta and James Chao
Revenue: Unavailable;
company opened June 1
No. of Employees: 4
Headquarters: San Diego
Year Founded: 2018
Company Description: Offers flex on demand shared medical office space and examining rooms for doctors and other medical professionals. No lease or long term commitment necessary.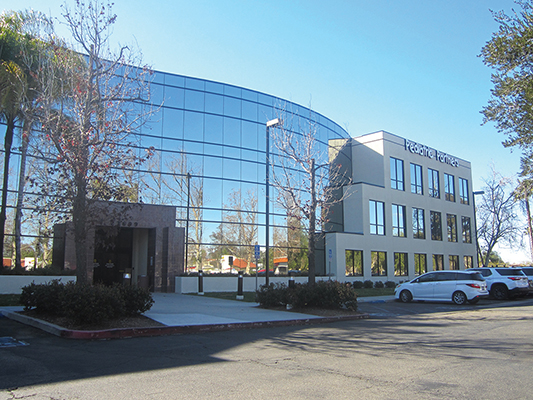 They also needed space for the drug rehabilitation program they run in the same building.
They found it in WeShareMD, a San Diego-based company that opened in June to provide office space and examination rooms as needed for doctors and other medical professionals modeled after WeWork, which provides shared general office.
"The facility was incredible. We couldn't have asked for anything more," said Mari Burrows, chief operating officer of Pacific Medical Care.
"They had clinic beds all set up and it was incredibly organized," Burrows said. "There were copiers, fax machines, anything you could need, it was there."
Pacific Medical learned of the burst pipes on a Saturday.
By Tuesday, they were up and running in WeShareMD's San Diego operation at 8901 Activity Road – WeShareMD's very first client.
Two Week Lease
Burrows said her company leased space from WeShareMD for two weeks until the pipes in their permanent offices were repaired.
Encinitas plastic surgeon James Chao and property investor George Scopetta came up with the idea for WeShareMD after meeting at a Padres baseball game three years ago.
Scopetta is the founder and managing partner of Medicus Property Group, which owns buildings offering more traditional leasing arrangements for medical professionals.
WeShareMD leases temporary medical office space in four-hour increments to doctors and other licensed medical professionals.
Receptionist Included
The basic fee of $300 per four-hour block includes the use of a patient examining room that comes stocked with medical supplies such as gauze and tongue depressors, an office for consultations and the services of a receptionist.
Getting a Discount
"We have discounted plans. If they buy 10 four-hour blocks, they get a 10 percent discount on pricing. If they buy 20, they get a 20 percent discount," Scopetta said. "It's really up to them, how they want to run their practice."
The company has offices in San Diego and Temecula with plans to open additional offices later this year in Oceanside, Encinitas and a second San Diego office near Alvarado Hospital.
Prev Next