GENOMICS: EXEC SAYS CO. HAS CASH, RUNWAY TO NEXT PHASE
After Turmoil, Human Longevity Sharpens Focus on Commercialization
Thursday, July 26, 2018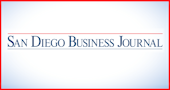 San Diego — New leadership at Human Longevity is seeking to emerge from a tumultuous period of executive exodus and workforce reduction through a bid to bring its genomics-based testing center to a wider market.

In a troubling sign to observers, La Jolla-based Human Longevity experienced waves of C-suite shakeups since 2017, including being on its third CEO in less than eight months.
This spring, co-founder, CEO and famed geneticist J. Craig Venter exited, along with the company's CFO and recently the head of regulatory affairs. This was preceded by upheaval late last year.
Privately held Human Longevity, which has raised $300 million, did not disclose finances. Founded in 2013, the company is tapping genomics and advanced imaging for a testing center that claims to uncover insights for a healthier life.
Struggling With Strategy?
In high-flying days, Human Longevity had 300 employees, per media accounts, a number that is now down to 160 workers, according to the company.
HUMAN LONGEVITY INC.
Interim CEO: David Karow
Employee count: 160
Investors: GE Ventures, Illumina and Celgene
Headquarters: La Jolla
Year Founded: 2013
David Crean said a string of departures indicates a board at odds over strategy. He's the managing director of San Diego's Objective Capital Partners, and leads the firm's life science investment banking deals.
"With that many changes at the top, that doesn't bode well with investors," Crean said. 
The company was an investor darling not too long ago, valued at more than a billion dollars in 2016.
'Pivots of Leadership'
David Karow, the company's recently named interim CEO, said it's fair to characterize turnover as "more than typical." But, he added, it's not uncommon for startups, especially a company as ambitious as Human Longevity, to experience leadership changes.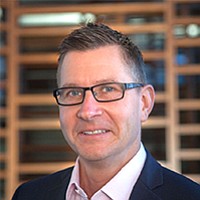 "I think the turnover is more of a function of we're a startup, we're a dynamic startup, and we're a startup that's thinking really big. So with that has come pivots, and with that has come pivots of leadership," said Karow.
He added the board, which includes investors, is on the same page.
"There's no shortage of cash, and we have a runway to get us to the next phase," said Karow, who declined to share revenue figures.
Possible IPO
But the company will re-examine fundraising in six months or so, potentially raising additional money through an initial public offering, according to Karow, previously the company's chief of radiogenomics.
In this position he played a significant part in developing Health Nucleus, the company's flagship testing center that sheds light on health risks and means of staying healthy. As an example, say that someone enters Human Longevity worrying of memory loss.
"We can say based on everything we know about you, your genetics, your imaging, your clinical biomarkers, this is your risk of getting Alzheimer's disease in the next year. And I think that's how we're different, and that's what we're trying to do for all chronic age-related disease," Karow said.
The Leadership Picture
Karow is co-leading the company with Scott Sorensen, hired in March as chief technology officer, who has also assumed the role of interim chief operations officer. Both said they'd like to stay at the helm long term, counting on a combination of their two backgrounds to spell success.
Sorensen brings experience harnessing data for commercial purposes, honed in his prior gig as chief technology officer at home DNA testing company Ancestry.com. Before Human Longevity, Karow practiced medicine and was a researcher at UC San Diego, UCLA and the University of Michigan, Ann Arbor. This included integrating genetics with clinical imaging.
"I think we'd be very happy, if working with the board, we were moved from interim to permanent," Karow said.
Scaling Through Partnerships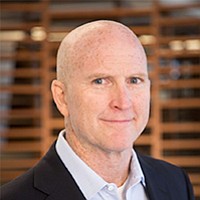 Their plan centers on expanding Health Nucleus beyond the one at Human Longevity's La Jolla headquarters. 
The idea is to scale through partnerships at clinics that already possess imaging infrastructure, but lack Human Longevity's machine-learning technology and other capabilities.
Health Nucleus hit the market with a $25,000 price tag, putting the company at the high end of public-facing genomics companies, with center services like advanced genomic analysis, whole-body magnetic resonance imaging (MRI), lab tests, heart monitoring and microbiome sequencing.
The center's price fell to $5,000, thanks to MRI and genome sequencing costs continuing to decline. With this trend, Karow said Health Nucleus could be offered for a thousand dollars or less in a few years. He envisions a middle-class market opening up.
'Democratizing' Precision Health
"Historically, we've offered a pretty high price point offering downstairs. We're not really interested in millionaire or billionaire health, frankly. We're interested in democratizing this concept of precision health," Karow said.
A greater emphasis on commercialization, he said, distinguishes their leadership. Besides Health Nucleus, Human Longevity specializes in genomics analytics products.
"Craig (Venter) would be the first to admit he's a big picture, larger than life, reality-distorting individual. And that's why so many of us joined the company," Karow said. "In terms of taking the company to the next level, we're going to engage consumers and be consumer responsive, and have a robust commercialization plan."
In the meantime, the duo must refill top ranks, no easy task in the aftermath of losing the starpower of Venter. So said Crean with Objective Capital Partners.
Venter did not respond to a request to comment.
Investors were in love with Human Longevity when in 2016 the company raised a $220 million Series B round and bigwigs from technology giants — and top government officials — flocked to join its C-suite.
The company was valued at $1.2 billion during the round, backed by heavy hitters like Illumina.
The allure of working under Venter, held in high esteem for his pioneering work unraveling the code locked within DNA, also was part of the cachet.
That said, media profiles — notably a February 2017 Forbes piece — paint a picture of a brilliant scientist unafraid to go against the grain, if tough to work with, and holding a mixed business track record. 
In May, Venter announced via Twitter he was returning to the J. Craig Venter Institute, a genomics research facility he founded.
A mere six months earlier he was reappointed to the CEO role, replacing Cynthia Collins, formerly a GE Healthcare executive in the job about 11 months.
The Departures
Collins' departure was joined by the company's chief medical officer, chief technology officer and the head of oncology and immunotherapy. Earlier in 2017 Chief Operating Officer Mark Winham left, as well as the company's general counsel and the head of human relations.
Two other big names left recently: Chief Financial Officer Saturnino "Nino" Fanlo, previously the No. 2 of valuable fintech Social Finance, and Head of Regulatory Affairs Sally Howard, formerly the senior advisor and acting chief of staff to the U.S. Food and Drug Administration commissioner.
The period also saw the departure of Head of Sequencing Operations Bill Biggs, who was with the company for four years, according to his LinkedIn page.
Karow said he was drawn to Human Longevity by an approach that combines key health information from various sources and machine learning. At the company, machine learning scientists, genomic scientists and imaging scientists operate outside silos, which is unique, he said.
Now, Human Longevity must prove it can move past its own walls.