Human Longevity Lawsuit Alleges Venter Took Trade Secrets
Monday, July 23, 2018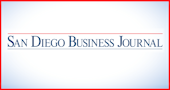 Human Longevity, or HLI, has accused the former CEO and noted geneticist, J. Craig Venter, of stealing trade secrets.
San Diego-based Human Longevity on July 20 filed a federal lawsuit against the J. Craig Venter Institute, a nonprofit that Venter founded and returned to following his departure from Human Longevity this spring. Venter is not named as a defendant.
The lawsuit accuses Venter of keeping his company-issued laptop and sending trade secrets, which allegedly violated an agreement he signed. It contends he took proprietary "business processes and market research" to develop a program that would compete with Health Nucleus, Human Longevity's genomics center billed as a path to a longer and healthier life.
The legal action, which seeks damages to be determined at trial and scrubbing the laptop of trade secrets, also contends Venter has sought to poach investors and employees.
In a statement, the institute said the claims are "baseless, without merit and contain numerous factual errors."
"HLI is one of many companies to have been spun out of the not-for-profit research efforts of the J. Craig Venter Institute and its founder, J. Craig Venter, a renowned genomics pioneer who remains a shareholder in HLI. We intend to vigorously defend against these allegations as the legal process advances."
A Human Longevity spokeswoman said it's company policy not to comment on pending litigation.
In May, Venter stated via Twitter that he's retiring from Human Longevity and returning to the institute. The lawsuit contends he was terminated. It states in May Venter withheld information about the conduct of a "key HLI executive" that would have likely resulted in termination, though doesn't specify whose.
In addition, the lawsuit alleges that month the board considered a rushed investor deal with one-sided deal terms and financial incentives for Venter.

Venter is among a recent string of departures, including Chief Financial Officer Saturnino "Nino" Fanlo, along with executive upheaval last year, as reported in a recent San Diego Business Journal article.
In the article, interim CEO David Karow said the turnover is a function of being an ambitious startup that's undergone strategy pivots, and the company is now putting a greater emphasis on commercialization.
Human Longevity was founded in 2013 and has attracted $300 million in funding.