Gossamer Bio Snags $230M, Names New CEO
Monday, July 23, 2018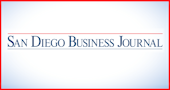 Gossamer Bio's war chest just got a whole lot bigger.
The San Diego-based company locked down a $230 million series B round. In addition, Gossamer named a new CEO: Sheila Gujrathi, co-founder and previously the company's chief operating officer.
Prior CEO Faheem Hasnain, also a co-founder, is now executive chairman. They're formerly Receptos executives and got the band back together for Gossamer's focus on therapeutics for autoimmune, allergy/inflammation and immune-oncology disease areas.
Gossamer surfaced earlier this year with a $100 million series A round.
The series B round was led by Hillhouse Capital, with participation from Invus, which is a subsidiary of Abu Dhabi Investment Authority, The Baupost Group and Polaris Partners. Existing investors ARCH Venture Partners and Omega Funds kicked in money as well.
Gossamer isn't exactly going into a lot of detail on how it will use the cash, stating in a news release: "Proceeds from this financing will be used to continue the rapid growth of the company, progress clinical trials for multiple early and late-stage drug candidates, and to secure additional business development opportunities."
The company last month struck an agreement to develop and commercialize compounds from Cincinnati's Aerpio Pharmaceuticals, in a deal worth as much as $420 million.