PROPERTY: BANKERS HILL SEEN AS PRIME SPOT FOR PROJECTS
Developer Confident in Demand for Ultraluxury
Monday, July 23, 2018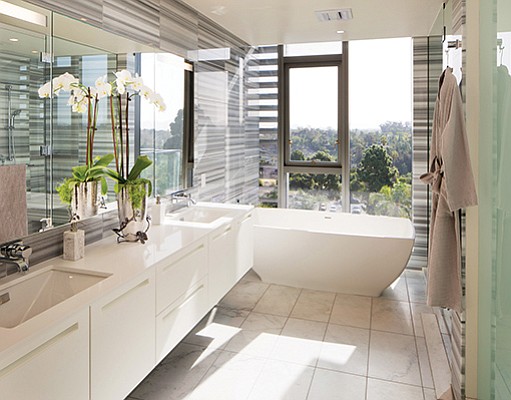 San Diego — Bankers Hill is getting a new luxury condominium project, The Park, in which most of the condos have their own elevators.
But hold onto your wallets — these condos and townhomes overlooking Balboa Park are priced at $1.2 million to $5.9 million with monthly homeowner fees of $1,399 to $2,700.
THE PARK, BANKERS HILL
Developer: Zephyr
Project cost: $175 million
Address: 2855 Fifth Ave.
Number of units: 54 condominiums and six townhomes
Unit price: $1.2 million to $5.9 million.
Description: luxury condominiums in a 14-story tower and six townhomes across the street from Balboa Park.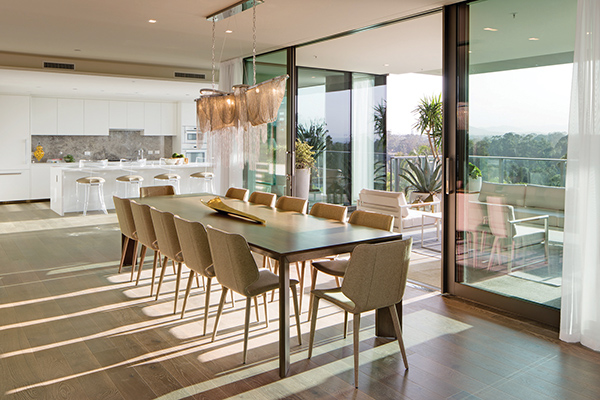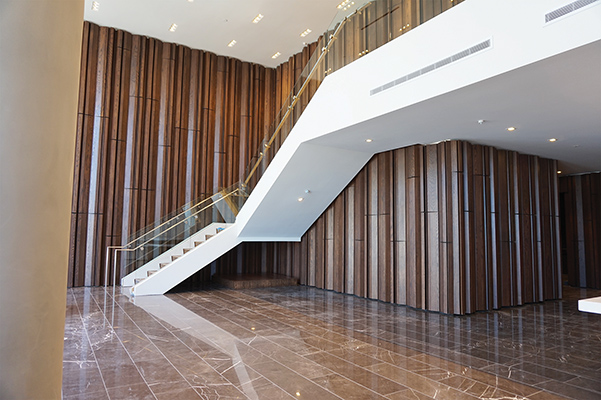 Developed by Zephyr of Encinitas at 2855Fifth Ave., for $175 million, the project takes its name from Balboa Park, which is across the street.
The Park is but one of several new projects in Bankers Hill. CityMark Development recently completed an $18 million project of 21 row homes at 525 Hawthorn St., and developer Tim Foley of Rancho Santa Fe said he has $43 million of projects in Bankers Hill, including renovating the former Daily Transcript building as part of what he's calling Foley Financial Center which will include a mixed-use project with 56 apartments.
While little new workforce housing is being built, brokers have said that the demand for luxury condominiums and apartments is likely to continue.
The market could soften slightly over the next year with so many new projects coming to market, but brokers said they expect demand is so strong that any easing in the market won't last.
"Some of the most expensive condos in the county are in Bankers Hill, primarily around Balboa Park," said Kevin Mulhern, a vice president with CBRE in San Diego.
More Livable Environment
"You've got great walkability to retail and services and all of that. You've got the Balboa Park amenity, which is unlike any other amenity in the county, and you've got proximity to downtown, but you're not in the middle of all that stuff," Mulhern said. "You don't have the parking issues. You don't have the transient population. It's a much more livable environment."
Zephyr also is developing South Cove, a 168-unit luxury condominium development in Dana Point, and Solana 101, a mixed-use project in Solana Beach that will include specialty retail shops, restaurants, underground parking and 25 apartments.
The target market for The Park includes aging baby boomers who might be downsizing from large homes in places like Rancho Santa Fe as they become empty nesters, or people who have multiple homes and want to add something special.
One of the four top-floor penthouses in The Park has a walk-in closet that's bigger than the master bedroom it serves to provide extra storage space for those downsizing, and most of the units have extra-large walk-in closets.
Six townhomes, which are part of The Park, face Balboa Park on Sixth Avenue and have living roofs made up of various plants.
The lobby of the 14-story tower with its 54 condominium units faces Fifth Avenue and has three levels of parking in an underground garage that has been wired for electric vehicle charging stations.
The personal elevators that are in 44 of the 54 tower condominiums are but a part of what its developers said makes The Park something special.
"We were trying to build something that was unique to San Diego, so we tapped an architect from Canada who had a lot of experience developing ultra-luxury residential," said Brad Termini, CEO and co-founder of Zephyr. "When we started out, we had a theory that there always was a market for the best."
Dialog Design of Canada did the overall design of The Park. The general contractor is Balfour Beatty.
Artistic Touch
The interiors, including the first floor lobby, were designed by renowned artist Lorena Gaxiola.
"We wanted to do something that was different and spectacular and we think we have," Termini said.
The exterior of the tower is glass and Volakas marble. The marble was imported from Greece, and sections have been "bookmatched" so the veins in one piece of marble match with those of the adjacent piece, said Amber Frankhuizen, Zephyr vice president of sales and marketing.
The model condominium unit, which was sold furnished, was well-appointed by JB Noble Interiors of Los Angeles.
The first floor lobby builds on the exterior design, with a black marble floor, three-dimensional walnut wood walls and a sculptured glass and wood staircase.
Wine Room
Just off the lobby is a temperature controlled wine room with 48 lockers that hold 12 or 27 bottles each, a poker table and a billiards table.
The wine room lockers are to supplement the under-the-counter wine storage unit in every condominium that hold 34 bottles each.
The four penthouses have full-height wine refrigerators that hold up to 102 bottles.
The second floor of the tower is what Frakhuizen called "our amenity level."
It includes an outdoor patio with a pool, a spa with two "fire features," a fitness center and adjacent yoga room, a club room with a kitchen that has a cooking area and adjacent bar for entertaining, a conference/dining room, and two furnished guest suites of 378 square feet and 348 square feet which residents can reserve at no cost for visiting friends or relatives.
"That's an incredible amenity, a practical amenity," Frankhuizen said.
Excluding the four penthouses, the condominium units, which are on levels three through six, range in size from 1,500 square feet to 2,875 square feet.
The six town homes range in size from 2,605 square feet to 3,020 square feet. Four face Balboa Park and two face Palm Street.
Described by Zephyr as "truly the crème de la crème of condo living," the four penthouses that make up the top floor of the tower range in size from 3,810 square feet to 4,905 square feet.
The largest, which is on the southwest corner, has three bedrooms, 3½ bathrooms, and a walk-in closet that's bigger than the master bedroom it serves.
Each penthouse takes up a corner of the top floor, and has two levels.
Deep bathtubs in 34 of the condos are perched next to floor-to-ceiling windows, giving bathers on the east side of the building a view of the park.
All of the condominiums have terraces and 50 of them have terraces with fireplaces.
They also have Boffi cabinetry imported from Italy, Miele appliances including gas range burners, and quartz countertops.
Master bathrooms have marble walls and quartz countertops, and Grohe bath fixtures.
As of mid-July, almost 50 percent of the condominiums in The Park had been sold.
Diverse Group of Buyers
"We have a pretty diverse group of buyers, from second home buyers, international buyers to professional athletes and business professionals," Termini said.
In addition to the amenities in the building itself, plans call for an attendant to be on duty at the front desk of the lobby 24 hours a day, seven days a week.
Above all else, Termini said The Park's location is its biggest amenity.
"As your backyard, you have the largest urban park in the country, home to all the leading cultural and art institutions in San Diego," Termini said.