Petco Opens First PetCoach Pet Care Store
Sunday, July 22, 2018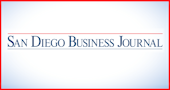 Petco, the pet specialty retailer headquartered in San Diego, has announced the opening of its first-ever PetCoach pet care store in San Marcos. The new brick and mortar offering brings to life Petco's previous online-only veterinary-led system, and includes grooming, training, veterinary care, nutrition consultations, day care, self-wash, house calls and dog walking, according to a press release.
"The new PetCoach location serves as an innovation lab where we can test and learn more about what pet parents want and need to live their best lives with their pets, Brock Weatherup, Petco executive vice president of strategic innovation & digital experience, said via a press release.
Additionally, PetCoach offers membership programs that provide free vet visits and discounted services, among other perks. As part of the PetCoach family, clients can access vaccination records, service history and more via the website.