Analytics Ventures Forms Advisory Board Led By Turtle Beach CEO
Sunday, July 22, 2018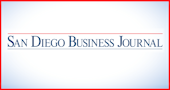 Analytics Ventures, a venture studio fund dedicated to creating and building companies that use artificial intelligence as a core technology and differentiator, on July 18 announced the formation of its advisory board.
In the venture studio model, a fund may play a role in the formation of startups and be heavily involved in day-to-day operations once the companies are launched.
Headed by Juergen Stark, CEO of video game headset maker Turtle Beach, the Analytics Ventures board will advise the fund in forming and fostering AI startups.
Also named to the board were Stephen Gold, chief technology and digital operations officer for Hudson's Bay Company; Ilkay Altintas, chief data science officer at the San Diego Supercomputer Center and founder and director for the Workflows for Data Science Center of Excellence; Larry Hershfield, chairman of the board of Hawaiian Airlines and CEO of Ranch Capital; Olga Kubassova, CEO of Image Analysis Group; Anastassia Lauterbach, author, technology entrepreneur and strategist; Kleanthis Xanthopoulos, president and CEO of IRRAS AB, managing general partner at Cerus DMCC and serial entrepreneur and investor; Stath Karras, executive director at the University of San Diego Burnham-Moores Center for Real Estate; Dr. Dennis Sarabi, former director of advanced cardiac imaging at Albert Einstein Medical Center and Hoag Memorial Presbyterian hospitals; and Jean-Pierre Millon, director at CVS Health.
Navid Alipour, managing partner at Analytics Ventures, called the formation of its board "the last critical piece" in the organization's effort to become a leading AI-based venture fund.
The venture studio recently launched a new brand, Dynam.AI, that aims to help organizations turn their data into a business asset and use AI to maximize its value.
Reach reporter Sarah de Crescenzo at sarahd@sdbj.com.