Bay Area VC With San Diego Connection To Keynote SDVG's Flagship Event
Thursday, July 19, 2018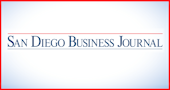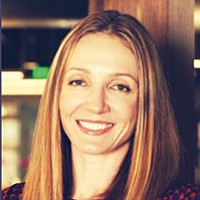 San Diego — The San Diego Venture Group said US Venture Partners (UCVP) partner Dafina Toncheva will keynote its Venture Summit event Aug. 16.
The startup community has had a strong year when it comes to pulling in out-of-town VCs to chat with local entrepreneurs: Arlan Hamilton, the high-profile founder of Los Angeles-based Backstage Capital, was among the keynote speakers at San Diego Startup Week last month, which drew about 3,000 attendees over five days. The oft-bemoaned dearth of local institutional investors means some founders find opportunities to connect with visiting VCs especially valuable.
The keynote speaker at Venture Summit in 2017 was Bill Maris, the locally based venture capitalist who formerly founded and led Alphabet's GV, then Google Ventures.
Toncheva, who is based in Silicon Valley, recently led USVP's $10 million Series A financing round in Raken, the Carlsbad-based construction technology company. Raken's software is used by subcontractors to streamline documentation on construction sites.
In addition to her position on the Raken board, Toncheva is also on the board of InsideSales.com, Prevoty, Apptimize and Luma Health.

Previously she was a principal investor at Palo Alto VC firm Tugboat Ventures, which she joined in 2010. Prior to that, Toncheva spent two years at Venrock, the Silicon Valley firm known for leading Apple's first venture round in 1978.
Toncheva's investment focus is emerging technologies in the enterprise space, with a particular interest in enterprise software-as-a-service applications and security.
The Venture Summit event in 2017 drew 700 attendees, including more than 120 venture capitalists — including a slew from out of town, including Los Angeles, San Francisco,

The event is slated for 7 a.m. to noon Aug. 16 at the Hilton San Diego Bayfront. Tickets start at $65 for SDVG members. Learn more at sdvg.org.