SDBJ INSIDER: Space Warfare At Convention Centers In Calif.
Monday, July 16, 2018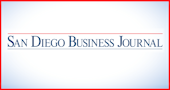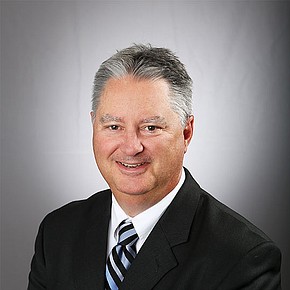 San Diego — Comic-Con's invasion of San Diego for the 49th time this week will essentially kick off the public campaign to expand the San Diego Convention Center by more than 300,000 square feet at a cost of about $685 million. Should the initiative be approved come November, San Diego will be the latest entry in the California convention center arms race.
Anaheim in the past year opened its new 200,000 square feet of convention space. San Francisco is undergoing a $560 million expansion that will increase its capacity by 20 percent when it opens in January 2019. Los Angeles is seeking to add 350,000 square feet to its convention center.
• • •
The industry average for convention center occupancy is about 50 percent, and according to Clifford "Rip" Rippetoe, CEO of the San Diego Convention Center Corp., at levels above 60 percent a center is operating close to full capacity and may begin to turn away significant amounts of business. He said their facility will be close to 76 percent occupancy in 2018.
• • •
Bad Axe Throwing is a Canadian-based company that operates small facilities where people go to throw axes at targets, much like playing darts. The company is expanding to San Diego and opening its 21st location in Pacific Beach. They market ax-throwing for fun, league play, parties and even corporate team building. You can bring in your own food, but unlike their other locations, no alcohol is permitted.
The company says it will be obtaining a liquor license, though that is easier said than done in Pacific Beach. The area already has a license-per population ratio about 20 times the state average, and high crimes rates have led to protests of new applications from residents and even the San Diego Police Department. An existing liquor license can increase property value in PB by several hundred thousand dollars.
• • •
We've all heard of the "San Diego discount," the notion that local employers often get away with paying employees less than other markets because workers really want to live here. According to staffing firm Robert Half, San Diego ranks fourth nationally in terms of the percentage of workers who say they would quit their jobs for more money. Are we underpaid here? Maybe so.
Will employees leave for higher pay? Absolutely. The federal Job Openings and Labor Turnover Survey in May showed the "quit rate" reached its highest level in more than 17 years.
Editor-in-Chief Nels Jensen can be reached via njensen@sdbj.com.