Human Longevity Names Interim CEO
Sunday, July 15, 2018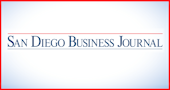 David Karow was recently named CEO of Human Longevity, which comes after Craig Venter announced his retirement from the role on May 24.
Karow was the company's chief of radiogenomics, where he has been a guiding force behind its flagship offering: Health Nucleus, which combines genomics and advanced imaging for health insights.
Human Longevity, which has a mission of helping people live longer and healthier lives, has seen the departure of a number of executives in recent months.
In May, Venter, who was reappointed as Human Longevity's CEO six months earlier, announced via Twitter he was returning to the J. Craig Venter Institute, a genomics research institute he founded. Along with Venter's departure, Saturnino "Nino" Fanlo left the company this spring, FierceBiotech reported July 13.
In May 2017, Fanlo was hired as chief financial officer and became the company's chief operations officer in December.
Venter in December returned as CEO of Human Longevity, which he co-founded, replacing Cynthia Collins. She held the role for less than a year and previously was CEO of GE Healthcare.
Joining her exit in December were several other high-profile positions, including the chief operations officer, chief medical officer and the head of oncology, according to Fortune.
Human Longevity has raised more than $300 million, including from major sources GE Ventures, Illumina and Celgene.
Karow joined Human Longevity following two decades of research and clinical practice at University of California San Diego, University of California Los Angeles and the University of Michigan, Ann Arbor, with a focus on clinical imaging and the integration with genetics.
Karow, according to a Human Longevity press release, will work with Scott Sorenson, the company's chief technology officer who assumed the role of interim chief operations officer, on business strategy. That includes incorporating genomic analytics, machine learning and advanced clinical imaging to benefit customers and genomics as a whole.
Sorenson was previously chief technology officer of Ancestry.com.