BrainLeap Technologies Gets $225K Grant to Develop Attention Training Games
Wednesday, July 11, 2018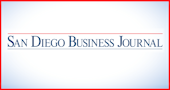 BrainLeap Technologies Inc., the startup founded by two UC San Diego neuroscientists to develop attention training games for children with autism or ADHD, has received a $225,000 grant from the National Science Foundation (NSF).
Company cofounders Jeanne Townsend and Leanne Chukoskie, directors at the UCSD Research on Autism and Development Lab, aim to translate research findings into effective treatment for people with low-level attention and focus.
Townsend is a professor in UCSD's Department of Neurosciences. Chukoskie is an assistant research scientist in the Institute for Neural Computation, assistant science director of the Temporal Dynamics of Learning Center and director of the Power of NeuroGaming Center at the Qualcomm Institute at UCSD.
"Receiving the NSF grant will help us move our research and development forward faster, and it is validation of the approach we are taking to help children with autism and ADHD achieve better academic results," BrainLeap CEO Jeff Coleman said in a July 3 press release about the funding.
BrainLeap, a graduate of the Connect Springboard accelerator program, will use the grant to develop gamified assessments that act as independent measures of attention. The assessments are meant to enable teachers and parents in helping students improve their foundational attention skills, an essential component of learning.
The company plans to start beta testing the attention training suite later this year.
Reach reporter Sarah de Crescenzo at sarahd@sdbj.com.