Mission Fed CEO Re-elected to NAFCU Board
Monday, July 9, 2018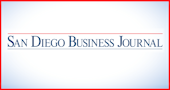 Debra Schwartz, president and CEO of San Diego-based Mission Federal Credit Union, was re-elected to the National Association of Federally-Insured Credit Unions (NAFCU) board of directors as a director-at-large.
The organization lobbies on behalf of credit unions on federal issues.
Schwartz, who joined Mission Fed in 2008, was elected to serve a three-year term on the 11-member board. She will also serve a two-year term as vice chairwoman of the organization's executive committee.
Schwartz also heads the NAFCU's regulatory committee and is a member of its services corporation.
She has been a director-at-large since 2012. Previously served as treasurer of the executive committee from 2016 to 2018, as secretary from 2014 to 2016, and has headed the organization's legislative, membership, regulatory, awards and investment committees.
Prior to her role at Mission Fed, Schwartz, who has more than 30 years of experience at financial institutions, was executive vice president and CEO. She joined the credit union in 2007.
Mission Fed has more than $3.5 billion in assets, 30 local branches and more than 230,000 customers. It is the largest financial institution that serves San Diego County exclusively.
Reach reporter Sarah de Crescenzo at sarahd@sdbj.com.