SDBJ INSIDER: Startup Ecosystem Growing But Longs For Power Hitters
Sunday, July 8, 2018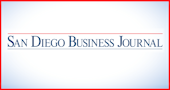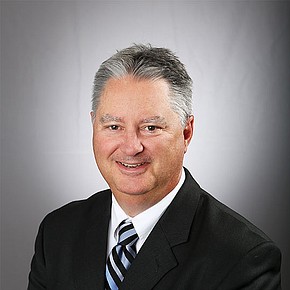 San Diego — It was quintessential North County, with a small group of stakeholders in a coworking/coliving space in Encinitas, overlooking the Pacific Ocean, contemplating how the county's geographic diversity fits into its startup ecosystem. (The consensus answer was not well, not yet anyway, but that was less important at this point in time than growing the entire startup community.) The setting was a luxury home on Lorraine Drive, the original San Diego location for Outsite, which now has 15 co-co spaces around the globe.
Among the takeaways:
We don't as a region do a good job of sharing our big exits to the rest of the country; an $80 million to $200 million sale might not be a lot in Silicon Valley, but it is almost everywhere else.
We are creating a lot of valuable tech companies; there is considerable talent here; momentum is real; we don't need to sweat the lack of 10X exits.
What the region must overcome is the lack of investors writing $10 million to $15 million checks, said Steve Beck, managing partner of Serra Ventures.
Event host Ashok Kamal, executive director of Tech Coast Angels-San Diego and an Outsite investor, nailed it with a local analogy that acknowledges you can be a hall of famer without hitting a lot of grand slams: "We're the Tony Gwynn of startups."
• • •
PitchBook just released its Global PE & VC Fund Performance Report. Generally speaking, $1 billion-plus global PE vehicles outperform smaller peers, and funds with less than $250 million lag their peers. That helps explain why the unicorns and big exits get more attention.
• • •
The San Diego Regional Chamber of Commerce's recent annual congressional luncheon offered some rare contrition and insight into party politics. It was a relaxed atmosphere with the retiring Darrell Issa in a reflective mood and Duncan Hunter absent for the second consecutive year. Juan Vargas set the tone with an opening line that "they have 10 to 15 jerks and so do we." Scott Peters bemoaned how party leadership withholds legislation from being voted on for even bipartisan issues and ripped his own party leader, Nancy Pelosi, for the same tactic when it controlled the house.
The most telling remark belonged to Issa, who concluded the program by saying if he could do it all over again he would work harder to avoid making enemies in his own party.
Editor-in-Chief Nels Jensen can be reached via njensen@sdbj.com