San Diego Firm Buys Seattle-Tacoma Area Apartments
Thursday, July 5, 2018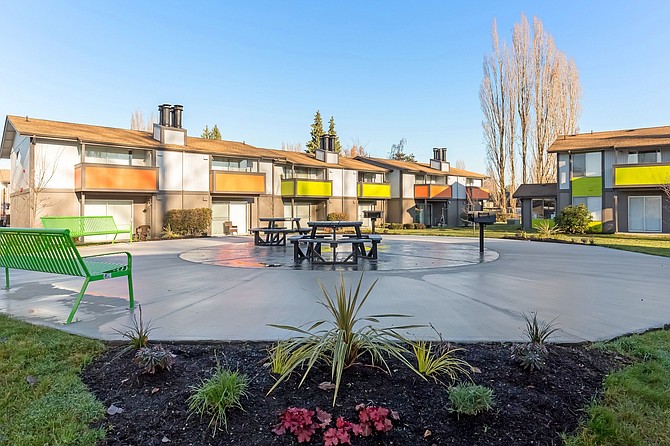 San Diego-based Pathfinder Partners has acquired a 125-unit apartment complex in the Seattle-Tacoma area of Washington state for $18 million.
Built in 1982, Astoria Apartments at 5700 23rd St. in Fife is comprised of 12 two-story buildings on a 5.7 acre site.
"Astoria is an appealing community with a peaceful ambiance and proximity to schools, shops and major freeways," said Lorne Polger, senior managing director of Pathfinders Partners. "The Fife submarket enjoys a high demand for multifamily housing due to its proximity to employment centers within the Seattle-Tacoma area, with approximately 700,000 jobs within 30 miles of Astoria."
The apartments average 727 square feet in size.
Amenities include a clubhouse, fitness center, children's playground, outdoor patio seating, dog park, indoor pet wash station, and covered parking.
Each apartment has a private entry, fireplace and patio or balcony.
Pathfinder Partners plans a number of renovations to the property.
The transaction was brokered by Giovanni Napoli and Phil Assouad of Kidder Mathews.